19 August 2014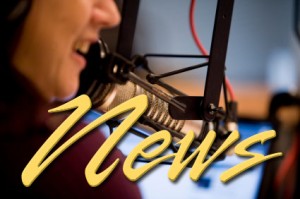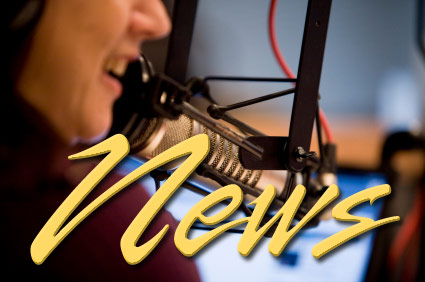 More than 300 attend hearing at FEC

Opponents of the multi-use path projected to be built along Rhododendron Drive between 9th and Wildwinds say the plan, funded primarily by federal transportation dollars, is unnecessary. Many want it cancelled entirely, with the grant money slated to pay for the $1-million project returned.
Others say the path is unneeded as bicyclists rarely use that stretch of road; and more say it would destroy too much native vegetation.
Those were some of the objections raised last night by a packed house at the Florence Events Center. Most of the approximately 300 people were there to tell the city council they didn't like the proposed path.
Many though, spoke in favor. Most of those supported changes that would reduce the impacts on vegetation and residents in Greentrees.  They rebutted negative testimony, echoing city assertions, that refunding the grant was not a feasible option. It would cost the city $113-thousand already spent. Plus it would severely damage efforts for future grants.
Bicyclists agreed they did not use the route now. Not because they didn't want to, but because it was just too unsafe.
Another component of support came from one-time opponents who said changes to the plan had already been made addressing the vegetation and privacy concerns.
After hearing two hours of testimony a division quickly emerged on the council.
Members bristled when Mayor Nola Xavier wanted to suspend further conversation and move on to the next item on the agenda without talking about what they had heard.
Councilor Joe Henry moved to suspend any further planning on the path; a motion that failed to gain support and died.
In a later comment he said he wanted to respect the wishes of those who spoke out during the evening. Xavier took issue with that comment, saying her motion to compile responses to questions raised, while continuing to find a suitable plan was not disrespectful.
In the end, the council voted 3-1 to do as the Mayor requested with Henry dissenting.
The next likely time the council will bring up the matter will be September 15th.
Plan Opponent Says City Application Contradictory
One of the many people who spoke out last night was the spokesperson for the group "Citizens to Save Our Native Rhododendrons". Vicki Martin quoted a part of the city's grant application in stating her opposition.
Vicki Martin – "The proposed project is designed to preserve as much of the native vegetation as possible.
That's just not the case, she says.
Vicki Martin – "This is not true. It will destroy huge amounts of native rhodies, trees and animal habitat that make Rhody Drive a scenic route."
Martin presented a petition to the council, signed by more than 25-hundred people opposed to the concept.
She, like many other opponents, did not appear to be mollified by proposed changes to the plan that would have far less impact on vegetation and neighboring properties.
Why Not Repair Road?
One question asked repeatedly by opponents is why the city would spend a million dollars to build a walking and biking path next to a roadway that is in deplorable condition.
Why not spend that money on fixing Rhododendron Drive?
The short answer, according to officials, is because the money to build the path would come from a special "transportation enhancement" grant that is not allowed to be used for maintenance and repairs.
They acknowledge the poor condition of Rhododendron Drive, but the root cause, they say, is because the roadway was never built to modern standards, and maintenance has been continually deferred due to a lack of revenue.
They do have a plan to rebuild Rhododendron Drive, but the challenge is in finding how to pay for it.
State road fund revenues have declined severely over the past decade and a half and nearly all the general fund property tax dollars go to police and other government functions.
A city gas tax proposal that would generate funding to make repairs to not only Rhododendron Drive, but many other streets in poor condition, will be decided by voters in November.
Third Annual Coastal Economic Summit to Convene in Florence
A conclave of national and statewide elected leaders, along with key government and business officials is coming together in the area over the next two days.
The Oregon Coastal Caucus, a bi-cameral and bi-partisan group of coastal lawmakers is hosting the 2014 Oregon Coast Economic Summit at Three Rivers Casino.
It will be the third annual event. Speakers include several members of Oregon's federal congressional delegation including both U.S. Senators and several Representatives. Other key statewide, tribal and regional leaders will be in attendance.