18 July 2014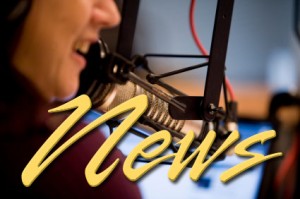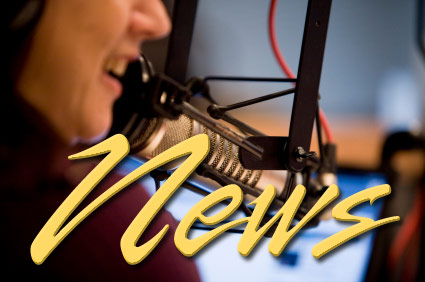 Powering Up For Florence
At last count there were 33 different events scheduled for tomorrow's fourth annual Power of Florence; a day when everyone in the community is urged to get involved and help someone; one way or another. 14-year old organizer Kaylee Graham says that help can be big or small.
Physical activities include things like the 8 AM "Power Walk" beginning at Florence Christian Church.  There are cleanups at Veteran's Memorial, Gallagher's, Miller Parks; along with beach, dunes and highways, even the Chamber Visitor Center.
There will be collections of things like old eyeglasses, hearing aids, pet food, human food, clothing and blankets. You can buy poppies and lavender, get your car washed, knit, even adopt a kitten. If food and drink are your thing, you might be pretty busy tomorrow. There are barbecues, a pie social and a lemonade stand.
A complete listing of events can be found at www-dot-power of Florence-dot-org; or you can join the "party at the parking lot" from 11 to four at the Grocery Outlet Center for live music and many of the events.
Reedsport Shooting Leaves One Injured
The Oregon State Police are taking the lead in the investigation of a shooting yesterday afternoon involving a police officer in Reedsport.
Police there, along with Douglas County Sheriff's Deputies, responded to a disturbance at a mobile home on North Eighth Street in Reedsport. They were confronted by an armed adult male; shots were exchanged. The man was struck at least once.
He was transported to Lower Umpqua Hospital. No officers were injured.
Authorities have not released the names of the injured man, nor the officers involved.
The Douglas County Major Crimes team is investigating.
2nd Fatality in Wednesday Crash

A Second person has died from injuries suffered in a head-on crash just east of Veneta Wednesday afternoon. 47-year old Kirk Gerard Rinaldi of Dorena was driving a Toyota 4-runner that collided with a Toyota Prius that had crossed the centerline near Fern Ridge Reservoir. He had to be cut from the wreckage. Rinaldi died Thursday morning at River Bend Hospital in Springfield.
Dead at the scene was 78-year old Brunhilde Maria Watkins of Veneta. Police say she was driving the Prius. Both drivers were believed to be wearing seat belts.
Interim Superintendent Re-Appointed

The Siuslaw School Board re-appointed Ethel Angal as interim superintendant once again this week. Angal has been filling in for Shawn Wiencek who has been on paid administrative leave since early June. Wiencek's absence has gone unexplained. Newly elected Board Chair Tammy Butler said legal counsel has advised them not to comment in any way on Wiencek's leave. Butler added she was unable to give an estimate on just how long the leave might continue.
Regulations require the interim appointment be made every 30-days.