20 June 2014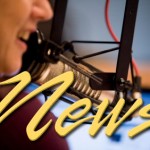 No Runoffs in the Fall
Neither Faye Stewart, nor Jay Bozievich will face an opponent in the fall general election.
The results of a recount of ballots from the May 20th primary for the East and West Lane County Commission races confirmed that both had received a majority of votes cast in their respective races.
Bozeivich went into the recount with a 75 vote margin of victory over challenger Dawn Lesley and had 18 votes over the 50-50 mark required to forestall a runoff.
Coming out of the recount he still had the 18 votes, but his margin had been reduced to 74 because one of Leslie's votes had not been previously counted.
Stewart actually came away from the recount with two more votes than before, bringing his official total to 7-thousand even; nine over the necessary 50-percent.
Both incumbents will run unopposed in the fall.
Political Hopefuls Can Seek Ballot Slots
The filing period for elected positions in Florence and Dunes City is open… Voters in both cities will select mayors in the Fall, along with three City Councilors in Dunes City; two in Florence.
Dunes City Administrator Fred Hilden said there's been a change, once again, in the process for getting on the ballot.
Fred Hilden – "This year, new, the state has decided to go back to having the signature certification signed and dated by the circulator. The candidate must submit the signature sheet to Lane County elections officials for verification, allowing sufficient time to allow the verification process to be completed prior to the filing deadline of August 26th."
Previously, the candidate submitted signatures to the local elections official before verification.
Prospective candidates still have to get the proper forms from the city in which they reside…
Junior Baseball All Stars
There is going to be a very large crowd at Miller Park in Florence this weekend. It's the Florence Junior Baseball Tournament bringing all-stars from up and down the coast according to Western Lane Baseball spokesman Jerry Matheny.
Jerry Matheny – "We've got a total of 28 teams, three of which are local. That means we've got 25 teams traveling from as far north as Seaside, as far south as Bandon. Those 25 teams represent 250 kids and their families."
Teams play in four different age groups with the first games beginning tomorrow morning at eight. The championship games are set for Sunday afternoon at four.
Matheny encourages anyone to come out and watch the action… there's no admission charge.
Crash Victims Remembered
There was a vigil last night at Aviation High School in Tukwila, Washington to remember Benjamin Dressler. The 15-year old student died Sunday morning with his grandfather in a small plane crash near the Siuslaw River entrance.
Dressler loved flying. His father, James Dressler, told KING-TV in Seattle that his son also loved outer space and was interested in math and physics.
A memorial bonfire at the North Jetty is set for tonight at 8 PM for Dressler's grandfather, Florence resident Richard Munger. Family members said today would have been his 70th birthday.