6 June 2014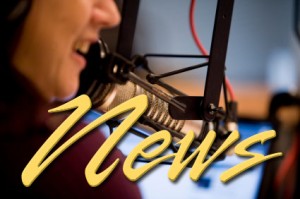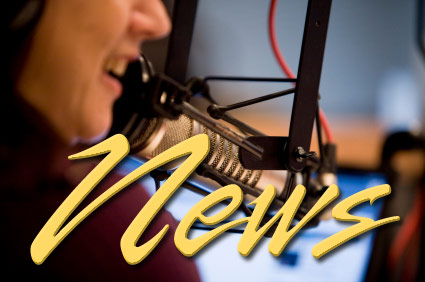 Possible brushes with big cats prompt advice from biologist
A Florence man, taking a cigarette break in his back yard during the early morning hours one day last week was startled by something large crashing against his fence. That was followed by several cries in the night. Wildlife biologist Nick Leonetti with the Oregon Department of Fish and Wildlife said it may or may not have been a cougar.
Nick Leonetti – "It's potential there's a cat. We've had cats in and around Florence many times over the years. But usually it's just a lone sighting, we haven't had any issues with pets disappearing and you know, like that. I think they're just curious. Florence has all those great little wetlands and wood lots strewn throughout city limits and it's just kind of nice, easy transition area for cougars to go through while looking for some food."
It's important, says Leonetti, that residents not provide that food; either intentionally or accidentally. Pet food and garbage cans left outside can be an attraction for big cats and bears. He says there has never been a documented case of a human being attacked by a cougar in Oregon. But, if you are faced by one…
Nick Leonetti – "Stay calm, don't run, back away as slowly as you can while maintaining eye contact with the animal."
There have been other possible cougar sightings in the area over the past few months, including in the Westlake and Clear Lake Road areas in Dunes City. Leonetti says any possible sightings should be reported to his agency.
Wasting Disease Devastating Oregon Sea Stars
A mysterious disease that causes sea stars to disintegrate is exploding on the Oregon Coast.
OSU marine ecologist Kristen Milligan said this week that the state was largely spared last year as the disease known as sea star wasting syndrome spread in California, Washington, British Columbia and Alaska.
But, monitoring of tide pools along much of Oregon's 360-mile coast line shows the number of sea stars affected has jumped from about one percent last year to as much as 50-percent this year.
The greatest concentration, she says, is at Fogarty Creek, just north of Depoe Bay.
Milligan says the cause of the disease is still unknown, but losing so many sea stars… a major predator of mussels and sea urchins, could throw the marine ecosystem out of balance.  Biologists also say the outbreak could lead to local extinction of some varieties of stars.
Be a Beach Boss
Help wanted… must be energetic, love the outdoors and be ready to organize cleanup efforts, rain or shine.
The success of Oregon's coast-wide beach cleanups each fall and spring is reliant on the involvement of local volunteers. One of those most critical to the process is a "Zone Captain" according to Joy Irby. Irby is the program coordinator for SOLV, the non-profit group that has organized beach cleanups in Oregon since 1984.
Irby says no experience is necessary to be a Zone Captain. You'll get full training from SOLV on how to organize and schedule cleanup sites. Some supplies and a small reimbursable grant is available… as well as a t-shirt designating you as the leader.
The local Zone Captain will oversee cleanups at the North and South Jetty; Siltcoos Outlet; Heceta Beach; and Carl G. Washburne State Park.
Information on the cleanups and how to volunteer can be found at www-dot-solvoregon-dot-org.
Graduation Day
Commencement exercises for the class of 2014 will take place this weekend on the central coast. Siuslaw graduates walk down the aisle this evening at the high school. Mapleton grads will receive diplomas and scholarship awards tomorrow at two pm.
Commencement for graduates at the Reedsport Community Charter School will be honored next week, Sunday the 15th at two pm.