6 June 20147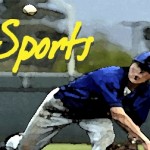 MLB Draft Draws Top Beaver Prospect
Oregon State outfielder Michael Conforto was the tenth overall selection in the Major League Baseball draft last night; he was taken by the New York Mets in the first round.
Conforto, who helped lead the Beavers to their sixth consecutive postseason appearance is the seventh Oregon State player taken in the first-round; the first since Mitch Canham and Eddie Kunz in 2007. His selection as the tenth overall player is the program's highest pick ever.
The University of Oregon had two recruits drafted in the first round… Alex Jackson from Rancho Bernardo, California was taken by the Seattle Mariners. Derek Hill from Elk Grove, California, was drafted number 23 overall by the Detroit Tigers. Both are expected to skip college and sign pro contracts.
The draft continues today and tomorrow.