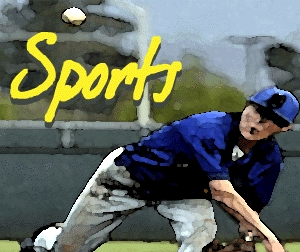 Ashlee Cole and Mack Marbas are Coast Radio Sports' Athletes of the Year. The pair were selected from a group of 12 finalists announced Friday.
Cole, a four-sport athlete at Siuslaw, eared all-league honors in volleyball, basketball, softball and track. She finished third at the State Track and Field Finals with a school record throw of 133-feet, 4-inches.
Marbas was Far West District Cross County champion, then finished second at the state meet last fall. He went on to capture the state titles in both the 15-hundred and three-thousand at the OSAA State Finals last month, setting the school record in the 15 with a time of 3:57.98.
On the Diamond…
Oregon's run as the top seed at the College Softball World Series came to an end yesterday in Oklahoma City. The Lady Ducks fell to Alabama two-nothing in an elimination game. The Crimson Tide will play Florida for the national championship.
Oregon State staved off elimination in the men's Corvallis Regional yesterday, winning two games and forcing a 'winner take all" matchup this evening against U.C. Irvine.
The Anteaters blew out the Beavers 14-2 Saturday night, forcing the Beavers into an elimination game against UNLV yesterday. Oregon State came out on top 6-1, then downed U.C. Irvine in the night cap, 4-2.
Tonight's game will air on KCFM 104.1 with a pregame show at 7:30.
The Oregon Diamond Ducks had a long day yesterday, ending in an exit from the Nashville Regional. They opened the weekend with an 18-1 win over Clemson, only to fall to Vanderbilt 7-2 Saturday night. Oregon then staved off elimination early yesterday afternoon with an 11-8 ten-inning win over Xavier. Vandy then played the 'small-ball' game well to eliminate the Ducks 3-2 last night.