16 May 2014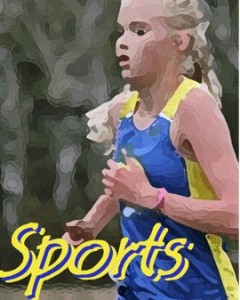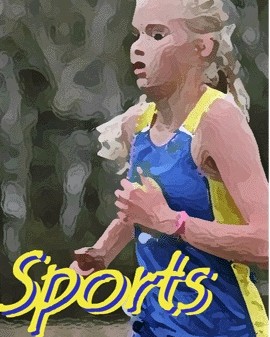 Far West District Track and Field in Florence
Competition at the Far West District Track and Field Meet gets/got underway just before noon today at Hans Petersen Field. Siuslaw track and field coach Chris Johnson said the two days of competition will determine who moves forward to the state meet next weekend at Historic Hayward Field in Eugene.
The Far West has long been known as a top performing league for track and field. But, with the addition of Marshfield this year, that reputation got a boost.
Johnson – "Our league was already fairly strong, but boy that just, that really is upped the ante. That should be, it should be great track and field action, that's for sure."
Events run through tomorrow afternoon on the track, just behind Siuslaw Middle School.
Mapleton Sailors at District Also
The Sailors will be at McKenzie Community Track in Finn rock tomorrow for the Mountain West District Championship
Rhody Run – Five and Ten Ks
The 36th annual Rhody Run will get underway tomorrow morning, 9 AM at the Florence Events Center. Race-day registration opens at seven AM.
Prep baseball and softball
On the diamond today… the Siuslaw Softball squad wraps up their season with a final double-header at home against North Bend. The Lady Vikings are four-and-14 overall… they have a four-and-12 league record.
Viking Baseball will head into this afternoon's double header against North Bend in a three-way tie for 2nd place and post season play on the line. The Bulldogs, at 15-and-one, have clinched the league title, but will still be looking to preserve their RPI rankings. Siuslaw came out on top 4-1 when the two teams met in Florence April 28th. Both of today's game from North Bend will air on Coast Radio Sports with the pregame show set for 2:45.
Pac 12 Baseball
The Pac-12 Baseball season wraps up on the road this weekend for the Oregon Ducks who will be in Los Angeles for a three game series against UCLA. Conference leading Oregon State will have one more series after this weekend. They will host 2nd place Washington for three games beginning today in a crucial conference series.
NCAA Softball
Number one ranked Oregon will open the first round of regional play in the NCAA Softball Tournament at Howe Field this afternoon in Eugene when they face Utah Valley.  Albany (NY) and Wisconsin are in the four-team double-elimination regional also.