14 May 2014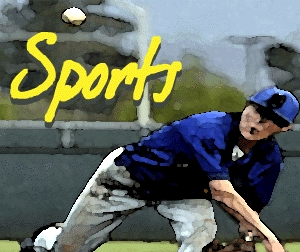 Beavers win 12th Straight

Dylan Davis' seventh inning Grand Slam broke a 2-2 tie and broke open the game for the Beavers as Oregon State downed Portland 8-4 yesterday in Keizer.
The sellout crowd at Volcano Stadium watched as the Beavers won their 12th straight game. Oregon State, in the Pac-12 lead, will host number two Washington for a three game series beginning Friday.
Oregon was also powered by a grand slam, this one off the bat of Shaun Chase in the fourth inning, for a 14-8 win over Pacific at PK Park yesterday in Eugene. Chase added another homer in the eighth. The Ducks will be on the road Friday to Westwood where they'll face the UCLA Bruins for three games.
There's a possibility that Viking Baseball could be on the road this afternoon for a makeup game against Brookings-Harbor… final word on that will come later this morning. If they do play, the game will air on Coast Radio Sports at 3:45 with the first pitch at four.
>>>