12 May 2014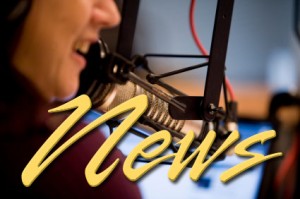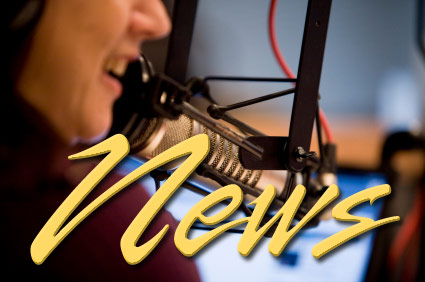 Revitalizing Neighborhoods and Improving Lives
The Florence chapter of Habitat for Humanity has embarked on a new mission they say will allow them to increase the number of households they help out each year by as much as ten times: neighborhood revitalization.
Ken Gaylord – "It has a great boost, you know, in the way that people feel about their own home and they feel good about the fact that it looks nice… the way that they used to be able to keep it."
Instead of helping just two or three households each year with a new home, Ken Gaylord says they can help out dozens of families with anything from an outside "spruce-up" to making modifications to accommodate the elderly or disabled.
The program, he adds, can also spark other homes in a neighborhood to make improvements on their own.
Ken Gaylord – "It's kind of a domino effect when you see one house in the neighborhood suddenly start looking better and then the next one goes and then pretty soon you see three or four houses in a row that have picked up and realized the need for that"
Gaylord says you can find information on how to get assistance… volunteer… or help out financially at the Habitat Office in the Grocery Outlet Center.
KXCR On the Air
After a seven year effort a community-owned radio station finally went on the air in late April. KXCR is cooperative effort between the Western Lane Translator Association and a non-profit community group. After a few setbacks, they were able to begin broadcasting April 26th.
KXCR President Don Landstrom says so far none of the programming is locally produced.
Don Landstrom – "Some of it is satisfactory, some of it is not. We've been trying test programs, basically, and seeing what the public thinks of them. If they don't like them, we want to hear about it."

They are, he added, working on local content.
Don Landstrom – "We have one that we're really enthused about. Charles Walker has a tremendous background in jazz and he has been preparing some local programs that will go into the history of jazz."
It likely won't make it to air until later this summer.
Don Landstrom – "I'm sure it's going to take a couple months. We have to train people how to use the board, for example. We have to get all those things settled."
Landstrom says they hope to eventually provide an outlet for local and visiting musicians as well as radio dramas, the "spoken word" and commentary. You can find them on the FM dial at 90.7.
First Graders Free Fry
Three school buses filled with active first-graders pulled up to the Munsel Lake Boat Ramp last Wednesday morning, disrupting the early morning calm of the popular fishing spot.
But, the fishermen on the bank weren't upset. In fact, they were quite thrilled.
That's because the five class sections of first graders and special-needs students were there to help release about five-thousand salmon fry students have been caring for over the past five weeks. They were in aquariums supplied and stocked by the Salmon and Trout Enhancement Program.
Last Wednesday's release was just one-more step in the salmon's life-cycle. STEP spokesperson Becky Goerhing (GOR-ing) says it's "exciting" for all involved. She added the program adds not only to the math and science curricula, but also writing and language arts.
Web Users Highly Rank Florence Motel
Users of Trip Adviser… the world's largest travel website say one of the best places on the Oregon Coast to spend the night is Florence's Old Town Inn.
Currently, it's the highest ranked motel of any class in Florence; and holds the third highest ranking on the coast.
Typical customer comments about the inn include references to the cleanliness and value of the motel, as well as the location. The owners of the Inn, Hoagland Properties, credit a recently completed renovation and upgrade for part of the high ratings.
They also stress housekeeping and customer service and frequently go out of their way to do little things like pre-set the thermostats in guest rooms so they are never too warm or too cold when guests check in.