07 May, 2014
Beavers Capture Non-Conference Civil War in 12th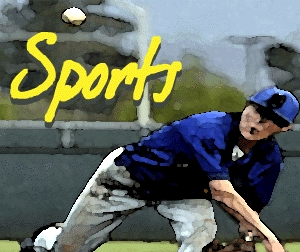 Oregon scored three runs on Oregon State miscues early, and the score was tied at three-all until the top of the 12th inning when the Beavers forced in a run. The Beavs shut down the Ducks in the bottom of the frame for a 4-3 non-conference win in Eugene last night.
Former Siuslaw hurler Jake Thompson pitched the sixth inning, facing four batters.
Top ranked Oregon State will host defending national champions UCLA this weekend at Goss Stadium. Oregon will travel to Portland today for a non-league game against the Pilots. This weekend they'll be in Tempe, Arizona for a three game series against Arizona State.
Prep Sports…
Douglas jumped to a three-run lead in the top of the first inning yesterday at Jiggs Dodson Field. But, Siuslaw responded with four in the bottom of the frame and then held off the Trojans at home for a 13-8 Far West Baseball victory.
Lady Vikings Stumble on the Road
In Winston, the Lady Vikings fell to Douglas on the softball diamond 16-2.
Track and Field
Billy Jones was a double winner, taking the Triple Jump and the Long Jump; Mack Marbas won the 800 and the 1500 at yesterday's "Last Chance" meet at Marshfield High School in Coos Bay. Jonathan Peterson was second in the 100 and 200 meters for the boys.
Siegel has standout day for the girls
Katy Wells and Courtney King went one-two in the girls' 3,000. Mikaela Siegel was a triple winner with individual victories in both the 110 and 300 hurdles and the long jump. She also finished second in the triple-jump.
In Mapleton Chris Free recorded a personal best of 39-feet even to win the triple jump at the Mega Meet yesterday afternoon. Maddie Frelich won the girls' 300-meter hurdles and finished second in the javelin. Chelsea Simington won the pole vault and came in second in the long jump.