30 April 2014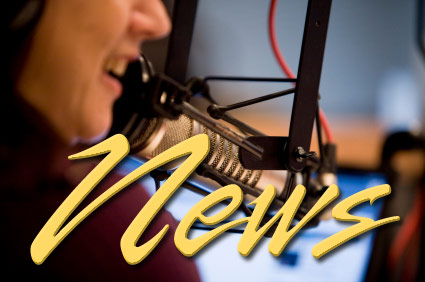 School Budget Panel to Hear Public Input
A slight increase in property taxes and a little more state funding than in previous years are aiding the budget process at Siuslaw Schools this year.
The School Budget Committee meets this evening for the second time.   The meeting will be at the Elementary School Library at 6:30.
The 14-member panel will listen to public comments on the budget proposal put up earlier this month by the administration.
In her annual message released April 9th, Superintendent Shawn Wiencek recognized that the district has reduced cash reserves in previous years in order to hire and keep additional staff and provide for extra-curricular activities.
Wiencek is "hopeful" the state and national economy has improved enough to provide more stable funding.  She also recognized the approval last year by voters of a five-year special operating levy that adds about a million dollars a year and provides a stabilizing factor to revenues.
Wave Power Project Headed Down Under
A company that was planning a wave energy installation off the Oregon coast has said it will instead undertake the project in Australia.
The company, Ocean Power Technologies, is suspending the Oregon project because it lacked money to comply with unexpected regulatory requirements.
The Pennington, N.J., company had planned to have 10 buoys about 3 miles off Reedsport and would use the motion of waves to generate enough electricity for about 1,000 homes.
Now it's focusing on the coast of Australia, where the Australian Renewable Energy Agency has provided a $66.5 million grant to help the company build and deploy a planned wave power station.
Fore Kids
One of the more popular fund-raisers for the Boys and Girls Club of Western Lane County will take to the links May 31st.
It's the Fore-Kids Golf Classic at Sandpines.
The four-person scramble tees off at 11 that day.  In addition to the competition on the fairways, there will be several other activities, including a helicopter ball drop at five pm.
A barbecue dinner will be open to the public.  For more information, contact the Boys and Girls Club Teen Center on Airport Road.
Reedsport Memorial Day Observances
After a brief absence, the annual Memorial Day Weekend observance in Reedsport is returning this year.
Organizers are putting together a weekend of activities for May 25th and 26th, including a free dinner for veterans followed by a concert of patriotic music.
Memorial Day itself will be marked by a memorial ceremony hosted by veterans' associations at the Masonic Cemetery.  A Noon Parade on Highway 101 from the Reedsport Community Charter School to Hahn Park in downtown will conclude with another memorial service.