7 April 2014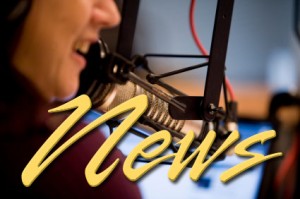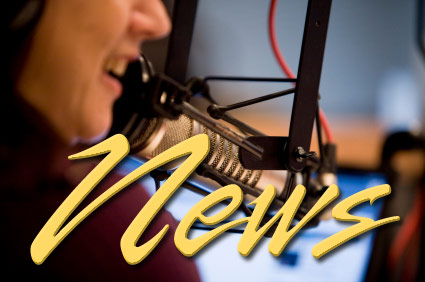 Special Ed Rate at Siuslaw Higher Than State
The number of students in special education classes increased by less than one-percent from a year ago in Oregon schools.
State figures released last week show just over 86-thousand students in special ed programs… that's 13.3 percent of the overall student population… a rate unchanged in recent years.
At the Siuslaw School District there were 1,366 students in all grades as of last month according to Special Programs Director Ethel Angal who added the number of special ed kids is above the state average.
Ethel Angal – "We have a 191 which is 13.9% of the students in our district."
Meanwhile, the growth in the number of children in special education because they were diagnosed with autism has slowed.  After years of annual increase of three-percent or more, the number in Oregon rose by one-and-a-half percent last year.  In Florence, that rate is also above the state average.
Ethel Angal – "2% of the students in our district are students diagnosed with autism.  The growth may have decreased in Oregon overall, but we have not seen a decrease in our district yet."
Federal law requires all children with disabilities receive a free public education and special services to meet their needs.  Students with special needs cost more to educate.
Foreclosure Decision Sought
An unpaid assessment for street and utility improvements in the north end of Florence could remain that way… at least for now.
The Florence City Council will decide this evening whether or not to pay delinquent property taxes on behalf of the owner of a parcel north of Munsel Lake Road… or allow the property to go into foreclosure.
The land, owned by Glen and Ellona Seifert, makes up about 50-percent of the original Spruce Street Local Improvement District and, according to a report filed this week by City Manager Jacque Betz, the city is trying to find the best way to retain their interest in collecting.
Betz said it appears the best alternative is to allow the Lane County Foreclosure to run its course, then seek repayment from the county.  The alternative would be to pay the entire tax bill owed… about $74-thousand… and then go through the foreclosure process and possibly take ownership of the property.
Either way, Betz said there is relatively little chance the city could recoup all of the more than $800-thousand in unpaid assessments.
New Titles and Duties at News
Several title changes were announced last week at the Siuslaw News.  John Bartlett will remain as publisher, but he will also assume the role of "division manager" with the paper's owner, News Media.  That means Bartlett will be overseeing operations at a total of 12 locations in Oregon and California.
Assuming the role of General Manager at the Siuslaw News will be Jenna Bartlett.  She has been with the Siuslaw News for four years, 9-years with News Media and 18 years in the industry.
Sales Manager Susan Gutierrez will also see an expansion in her duties as Advertising Director.
Marine Science Day
The 25th anniversary of the establishment of the nation's first experimental station dedicated to marine sciences is coming up this week.  In 1989 the Coastal Oregon Marine Experiment Station… or COMES… was established at the Hatfield Marine Science Center in Newport with an auxiliary location in Astoria.
To celebrate that event the center in Newport will be hosting Marine Science Day this Saturday.  The open house will run from ten AM to four PM and will feature two different educational sessions… one on seals and sea lions; the other called "the Food Chain of Fisheries Research".
Access to the Hatfield Marine Science Center next to the Oregon Coast Aquarium is always free…