5 March 2014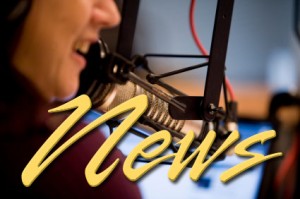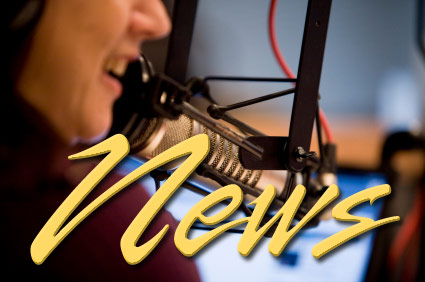 High Wind Warning In Effect
The rain will be plentiful… and could cause problems around western Oregon over the next few days.
National Weather Service forecasters says a series of storms will pummel the Oregon Coast, bringing one-to-two-inches of rain through tonight and up to three times that amount in the Coast Range and the Cascades.
Copious amounts of rainfall, coupled with high snow levels could be enough to cause some minor flooding, but no watches or warnings have been posted.  The rain and warmer temperatures could also increase avalanche danger in the Cascades.
Forecasters add windy conditions will spread inland through Thursday.  A High Wind Warning is in effect this afternoon and through tomorrow morning with south southeast winds gusting as high as 70 miles an hour near exposed beaches and headlands.
Our Town sending out an SOS…
That's Siuslaw Outreach Services.
KCST's monthly public affairs program, Our Town, will talk with SOS Executive Director David Wiegan and Housing Assistance Case Manager Bob Teter this afternoon.
SOS offers a broad array of social services from Domestic Violence intervention, to emergency aid, and even to dry sleeping bags for the homeless.
It's an agency that has quietly provided those services for more than 30-years.
Our Town guests this afternoon will include Siuslaw Public Library Director Meg Spencer; Peace Harbor Facilities director Pat Kirby; Dr. Ron Shearer and Lynn Anderson, the director of Siuslaw's Indian Education program.
Our Town airs from four to six pm on 106.9 KCST.
Pot Dispensary Compromise
A state House committee has approved a compromise measure that would allow Oregon communities to ban medical marijuana facilities, but only temporarily.
The bill cleared the House Rules Committee yesterday.  It would allow cities and counties to control things like hours of operation and location of the medical pot outlets.  Local governments that don't want the facilities would be able to ban them only until May of next year.
Some communities wanted the power to permanently prohibit the dispensaries.
In Florence, officials don't want to ban them outright.  They only want to delay any possible medical pot stores until adequate regulations are in place to prevent such things as having one near a school.
Gas Prices Take a Hike
The average cash price for a gallon of regular gasoline in Florence shot up by 7 cents in the past week.  Local drivers pay, on average, $3.30 a gallon.
That's still 16 cents a gallon less than the national average, as measured by Triple-A, which increased by three-cents this past week to $3.46 a gallon.  Oregon's average price, according to Triple-A, went up by nine-cents a gallon and matches the national price.