26 February 2014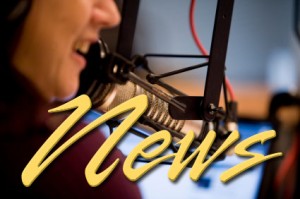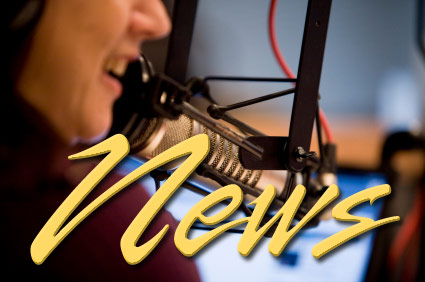 Manhunt Prompts School Lockdown
It looked far worse that it actually was.  Police stopped a vehicle a block away from Siuslaw Elementary School yesterday morning when they recognized a passenger in the vehicle as being wanted for parole violation.  Siuslaw Schools Superintendent Shawn Wiencek said schools were quickly locked down when it appeared the man didn't want to go quietly.
Shawn Wiencek — "Apparently he ran and they were unsure whether he was armed or not so just as a precautionary measure elementary, all the preschools, QCCF, and EC Cares, Middle and High School went on lockdown."
Wiencek said a separate incident also combined to the appearance of serious problems.
Shawn Wiencek– "At the same time we also had an ambulance at the elementary school.  We had a faculty member that wasn't feeling well and needed to be transported to the hospital."
 She said that didn't turn out to be as serious as feared and was mostly precautionary.
Meanwhile, police arrested 34-year old Nick Trautman hiding in a nearby yard.  Trautman, with no permanent address, was wanted on a parole violation and also faces trespassing charges.
Interpretive Signs to be Presented
The Urban Renewal Agency will review this evening the final pieces destined for the Siuslaw Interpretive Center.  Florence City Manager Jacque Betz had praise for not only the work, but the people behind it.
Jacque Betz – "I have two phenomenal employees, Shawn Penrod and Megan Messmer, who have been working on the finishing touches of the Siuslaw Interpretive Center and they have eight signs that we will be presenting."
Those signs depict a variety of things ranging from Tribal history to the natural sciences.
Jacque Betz – "Lot of time and work went into finding history, themes for each sign and then making sure that the wording and the pictures complement each other."
The signs will be installed later this spring on existing pedestals at the interpretive center location on Bay Street.  Betz said mockups of the signs will be presented to the Urban Renewal Agency this evening.
No Fear of Diversity
The Lane County Board of Commissioners is not afraid of diversity.  That's according to West Lane Commissioner Jay Bozievich.
The Board came under fire this week from former Commissioner Bobby Green who called for a "restart" of the process of hiring a new administrator because all five finalists are white males.
Bozievich said he and the others don't control who actually applies and said the finalists were in fact a very diverse group… one is openly gay and another a senior citizen.
Commissioners met in a private, executive session yesterday morning to deliberate on which of the five, if any, they want to offer the position to.
Higher Prices at the Pump
Seasonal influences are having an effect and gas prices are on the rise.  Avery Ash, with Triple-A, says this morning's national average price for a gallon of regular gasoline is up six cents since last week to $3.42.
That's not as steep an increase as has been seen in the past three years.  Ash says that's because cold weather and limited demand have coupled with a lack of "geopolitical tensions" and domestic refinery issues to hold prices down.
Oregon's average price increased in the past week by a nickel a gallon to $3.37.
Drivers in Florence are paying eight cents a gallon more than they did last week on average; but still 19 cents a gallon less than the national average at $3.23 a gallon.