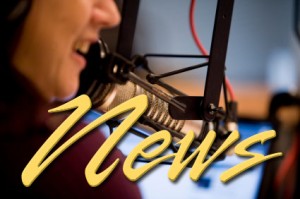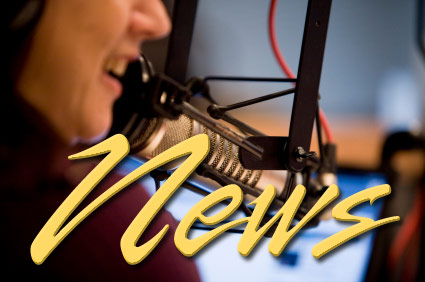 5 February 2014
Uncurbed Adventures in Florence
Local tourism officials are kicking off a new marketing effort to draw out of town visitors to come and play… and stay at least one night in local hotels and motels.
Cal Applebee – "Because Florence area has so many different things to offer, variety of water, sand, golf, night life, quaint old town, we decided to go with this approach of an uncurbed adventure experience."
Florence Area Chamber of Commerce executive Cal Applebee says the theme of the effort is "uncurbed adventures".  It will be a little different than previous marketing efforts..  In addition to the 50-and-over category,  Applebee says they're also targeting a younger demographic… singles and families.
Research has shown Bend and Medford are prime targets.
Cal Applebee – "A lot of overnight visitors from those areas so we want to encourage that.  But we are not going to ignore the Eugene/Springfield area but we feel they are more day-trippers.  We would love for them to stay overnight but the reality is when they're only an hour-and-a-half away they're probably going to turn around and go back home each day."
Funding will come from the organization's 'out of area' marketing budget and Applebee says they're hoping for some extra financial assistance from the Lane County Transient Room Tax fund.
Our Town
West Lane County Commissioner Jay Bozievich will be the guest in the second hour of this afternoon's Our Town on KCST.  Bozievich will talk about the impacts of last spring's voter approved local option tax levy on public safety in the county.
He'll also provide an update on the search for a new county administrator to replace Lianne Richardson who was fired by the Commission in August.
Bozievich will also talk about the upcoming budget cycle and whether or not county residents will be faced with more cuts in service in order to balance a budget that has been slashed continually over the past decade because of revenue shortfalls.
Our Town airs on 106.9 KCST from four to six pm this afternoon and will also feature talk about women's heart health; the Port of Siuslaw and disaster preparedness.
One driver had a bad day
A single vehicle crash two miles south of Florence yesterday afternoon closed Highway 101 for more than an hour and left several people without power for much longer.
A north bound car left the roadway just north of Morgan's Country Kitchen at 2:30 yesterday afternoon, shearing off a power pole and tearing out about 50 feet of chain link fence around Honeyman Nursery.
The right front of the small coupe was demolished, but the driver reportedly walked away with only bruises.
Highway 101 was closed for about an hour until utility crews could de-energize and remove power lines that fell as a result.  Traffic flow was restored about 3:30, but line crews with Central Lincoln PUD were on scene until after ten pm replacing the pole and restoring service to the immediate area.
Police did not release any information on the driver or the cause of the crash.
Fuel Prices Steady
The average cash price for a gallon of regular unleaded gasoline in Florence dipped by three cents this past week.
Motorists now pay on average $3.12 a gallon.
That's 16-cents a gallon less than the average price in Oregon and across the nation as calculated by Triple-A.
Oil industry analyst Avery Ash, with Triple-A, says cold temperatures across much of the county have had an impact on demand… reducing it… also pushing prices down.
Ash says despite that, he expects prices to rise as we enter the second quarter of 2014.