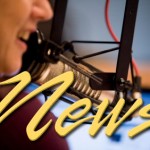 29 January 2014
Medical Pot Dispensaries?  Some Communities Resisting Them.  
It's too early to tell whether or not the City of Florence will be regulating medical marijuana dispensaries, but officials at City Hall will be taking a look at that possibility next week.
The Oregon Health Department will begin processing applications for the dispensaries in March.
The touchy combination of medical marijuana that is legal in Oregon and prohibited by federal law has many communities hesitant to just automatically go along with the dispensaries.
Many have imposed moratoriums, saying they need to evaluate land-use regulations and business codes.
Florence City Manager Jacque Betz says the Mayor and Council haven't talked about it yet, but she has done research.  She'll bring the topic up to elected officials next week.
The extra time gained by a moratorium would allow for some restrictions and conditions to be required… things like how close the dispensaries could be located to schools.  It will also give time for state lawmakers to consider a bill that, if approved, would give local municipalities the ability to regulate or even ban them outright.
The Council meets Monday evening at City Hall.
State of the Union
The responses to the President's State of the Union Address last night in Washington D.C. were understandably mixed when you look at them in relation to party lines.
Fourth District Democrat Congressman Peter De Fazio had praise for the President, saying he "appreciated" the emphasis on the need for jobs; agreed with the call to extend unemployment insurance benefits and the call for action on climate change.
One item he disagreed with… the push for what De Fazio called another "job-killing trade deal".  He said the Trans-Pacific Partnership would be a "blow to the middle class".
In the Republican ranks, Oregon State Representative Jason Conger; a candidate for the U.S. Senate post held by Jeff Merkley; called the President's address the "5th installment of the same speech given year after year".  The Bend legislator was critical of Obama's threat to circumvent Congress and efforts to implement the Affordable Health Care Act.
Oregon Students Fall Short of Reading Goal
A recent study shows two out of three Oregon students cannot read at grade level when they start fourth grade.  Chris Otis heads the "SMART" program… Start Making A Reader Today.  That group sends volunteers into many Oregon school districts to help young readers.  She explains the emphasis on reading at that age-level has a solid basis in research.
Chris Otis – "So, if a child isn't reading at benchmark by third grade, it becomes just that much more difficult to take in what needs to happen; information they need to process, the reading they have to do; for everything that comes after that point."
The report, by the Annie E. Casey Foundation, also notes income gaps effect reading skills.  For example, in lower income families in the state 79-percent of children can't read at grade level in the fourth grade… that compares to 50-percent of kids from higher income families.
(story and audio provided by the Oregon News Service.)
Volcanoes Hiding Beneath the Waves
Scientists at Oregon State University are using satellites to find volcanic eruptions that take place deep below the ocean's surface.
Eruptions on the ocean floor are often undetectable to the naked eye, but the large amounts of hot water that can lift nutrients to the surface can result in algae plumes.
Robert O'Malley, an OSU research assistant, says you wouldn't even spot it if you were in a boat floating in the middle of the plume, but they show up a bright green in satellite images.
By comparing daily satellite pictures, researchers can pinpoint not only where undersea eruptions are taking place, but when they began.
Scientists say they know little about undersea eruptions and their influence on the ocean ecosystem and geography.  By studying the ones they find out about, that can add to their knowledge and understanding.