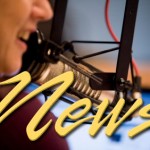 20 January 2014
Real Estate Market Rebounds in Fourth Quarter
The average selling price for a home in Florence has been stuck in the same range since 2010; but that doesn't mean the market itself has been in a holding pattern.
Local real estate appraiser and market analyst Tawfik Ahdab with the Pacific Valuation Group says the number of homes sold in the area last year increased by about 17 ½ percent from the year before.  366 homes were sold in 2013; up from 311 the previous year.
The total value of those homes were up by about 31-percent from 2012, but the median sale price only increased by 5.4-percent.
Ahdab says cash sales continue to dominate the marketplace, but there was a slight "uptick" in conventionally financed transactions.  He also said the sale of "duress" properties… shorts sales and foreclosures… was the lowest in five years.
Ahdab says the strong fourth quarter finish for real estate in the Florence area show the possibility of a strong comeback for home sales and property values.
MLK Inspires Volunteerism
For many Oregonians, Martin Luther King Junior Day is more than a federal holiday… it's a day to honor Dr. King's legacy by volunteering.  Hundreds of people around the state are helping out at dozens of different events across the state.
One of those will be Eric Lindstrom of Portland.
He's retired and uses his writing and photography skills to help some groups.  Lindstrom predicts as baby boomers hit retirement age more and more will discover volunteerism.
Eric Lindstrom – "I think we're headed toward a golden age of service contributions and service learning, especially for the older population.  You always think about service learning for kids in school, but service learning is actually a great adult education activity."
The Portland man now thinks of volunteering not only in terms of what he can give; but what he can learn.
Thanks to the Oregon News Service for the story.
How Dry I Am
You want to know how dry it is on the Oregon Coast?  A wildfire in Northern Curry County Friday afternoon consumed eight acres of beach grass before firefighters could get it under control.
Efforts to contain the blaze were hampered by the lack of access to the area around Floras Lake south of Bandon.
Coos Forest Protective Association spokesperson John Flannigan says it's not typical to be talking about wildfires this time of the year, but, he added, "this is no typical year".
Witnesses say a man set fire to the grass with a lighter, then fled to a nearby home when he was unable to stop flames from spreading.
20-year old Andrew Berntsen was jailed on charges of reckless burning and disorderly conduct.