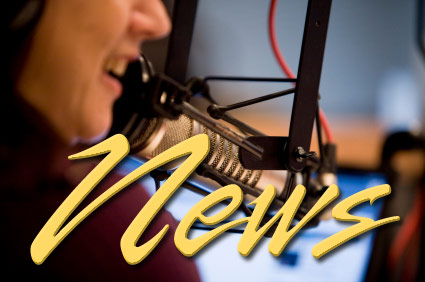 The Landfill Called… They Don't Want Your Stuff.
Now that Christmas Day is over what are you going to do with that mountain of wrapping paper, shipping boxes and ribbons.
Before you automatically cram it all into your green garbage cart, Lane County's Waste Management Division has some suggestions.
First up… wrapping paper… at least most of it… is recyclable.  If it has a foil front, it may not be.  But if it's all paper… it's all recyclable.  If you were careful when you unwrapped, it can be folded, put away and used again.  If not, just include it with your other paper recyclables.  The same goes for the gift boxes that those gifts came in .
Ribbons and bows are reusable…
If you want to prepare for the next holiday season by setting aside some reusable materials right now, how about setting aside those Christmas cards?  They can make attractive tags for gift boxes and bags… just cut the back off, punch a hole in the corner and tie a ribbon on it.
Finally, if you're looking for something to do with that tree, waste managers suggest you mulch it or give it to someone who will do that.
For more information about Lane County's waste prevention and reduction efforts you can go to www-dot-lane county-dot-org-slash-recycle.
Christmas may have only been yesterday, but if you've decided to take that tree down already, fire officials say "good for you".
One of the most hazardous things anyone can have in their home is a dried out evergreen.  It can have the explosive combustible potential similar to a gallon of gasoline.
Firefighters with Siuslaw Valley Fire and Rescue will be out this weekend for their first Christmas Tree pickup of the season.
There's no cost, but a suggested five dollar donation to the Firefighter's Association would be appropriate says Siuslaw Valley Fire Marshall Sean Barrett.
Barrett said trees will be recycled.  They'll be ground into compost during the first City of Florence yard debris drop off Saturday in January.
Call the fire station, 541-997-3212 to schedule a pickup for Saturday.
Barrett says if you miss this weekend… they'll be out again Saturday, January 4th.
Up to $250 in reward money has been posted for information leading to an arrest and conviction in a case of deer poaching in Northern Douglas County.  Oregon State Fish and Wildlife Senior Trooper Jason Stone says a large Columbian White-tailed buck was found dead on Scotts Valley Road near Yoncalla a week ago.
Stone said the buck had been shot with a high caliber rifle and left to waste December 20th or 21st.
There are no suspects, but Stones says information can be called in to the "Turn-In-Poachers" or "TIP" line at 800-452-7888.
Maybe, just maybe, you missed someone on your Christmas list.
If that's the case, there's still time to pick up tickets for the third annual Florence Food Share Crab Crack coming up February First.
After only two years this has become one of the more popular fund raisers for the emergency food pantry.  Tickets are only $30 and that gets you a dinner of fresh Dungeness Crab, coleslaw, garlic bread and dessert.  It will be at the Florence Events Center; but tickets are available only in advance and are limited in number.  You can get them by calling Bob MacDuffee at 997-9599 or at Florence Food Share between ten and one Monday through Friday.
>>>