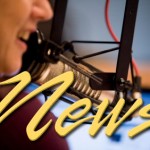 23 December 2013
Man offering rides to students arrested.
Police arrested a 77-year old Florence man last week after determining he was the man that offered middle school students a ride earlier this month.
It wasn't the offer of rides that got him in trouble, but several other allegations including stalking; invasion of personal property and criminal trespass.
A group of eighth grade boys told officials on December 13th that an "older adult male" with a white beard and driving a red car had offered them a ride to school from only a block and a half away.  Detective Gabe Glowacki (glo-WOKK-ee) determined that the man was Thomas Leith and made contact with him the same day.
During the course of the investigation several other complaints about Leith's alleged actions came to light.  Lieutenant John Pitcher said police were unable to determine that a criminal offense had been committed by offering the ride… but the other allegations resulted in Leith's arrest on six charges.
Pitcher did not elaborate on the specifics of the alleged actions.
Christmas Food Boxes distributed
390 area households picked up food boxes with the ingredients for Christmas Dinner Saturday during the annual Community Christmas Basket distribution.
Soroptimist President Carol Bennett said a crew of between 75 and 100 volunteers worked Friday afternoon and in the early morning hours of Saturday to prepare the distribution… then handed out the boxes at the Middle School from ten to one.
A similar distribution of toys, also organized by Soroptimist volunteers was done at the Nazarene Church from ten until four.
Utility Work Planned
A planned replacement of underground electrical lines in neighborhoods near the North Jetty will lead to some unusual markings on the ground in the coming weeks.
Central Lincoln PUD spokesperson Robin Hicks says the utility is marking locations of existing lines in anticipation of an underground boring company installing new conduits beginning next month.
Hicks said residents in the Woodlands Drive and Gloria Gayle Way neighborhoods should anticipate several different utilities and providers marking the location of their pipes and lines in preparation for the project.
Whale Watch
The southward migration of the Gray Whale is underway and wildlife experts say the week between Christmas and New Year's can be the perfect time to catch a glimpse of them as they head to the balmy sea of Cortez.
To assist in that, interpretive naturalist Michael Noack will be talking about the whales at the Cape Perpetua Visitor Center December 26th and the 30th.
Noack's "Experiencing Gray Whales" presentations will be given at the center two times each day… at 11:30 and 1:30.