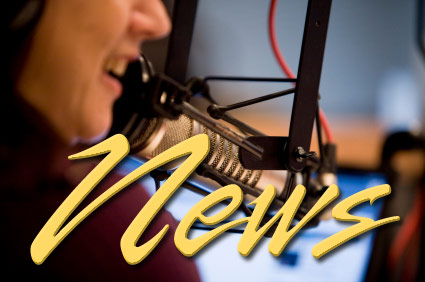 13 December 2013
54-years of Fire Service…
Friends and associates will bid farewell to Fire Chief John Buchanan this afternoon.  The head of Siuslaw Valley Fire and Rescue is wrapping up a 54-year fire service career.
For the past 18 years he's led the local department through a myriad of changes.
Buchanan was a key player in consolidating the operations of the Siuslaw Rural Fire Department with those of the City of Florence in 1999.  He then worked closely with elected officials to win voter approval of an official annexation of the city into the district three years ago.
A 'farewell' reception in the Chief's honor will be held this afternoon from two to five pm at the main headquarters station.
A building that was constructed during his tenure.
Buchanan was succeeded by Chief Jim Langborg who took over last month.
Crab season presoak

Dungeness crab fishermen can begin setting their pots today after reaching a price agreement with seafood processors.
With the Oregon Department of Agriculture supervising negotiations, the sides agreed to a minimum price of $2.65 per pound, a 35-cent increase from a year ago and the highest price ever agreed upon for an opening.
That price is locked in for only 24 hours however. After that, market conditions dictate pricing.
Even though they can begin "presoaking" pots today, crabbers cannot actually harvest any crab until Monday.
The season normally opens Dec. 1, but was delayed 15 days to allow the crabs to fill with meat. Last year's season didn't open until Dec. 31.
Hugh Link, director of the Oregon Dungeness Crab Commission, says the delay assures top quality crab will be delivered to ports.
Oregon themed and handmade gifts a good way to go

Oregon officials say handmade gifts, made with Oregon agriculture can help you do-it-yourself and keep costs down.
Laura Barton – "Do it yourself has become really quite a trend and we're so lucky in Oregon because we have this huge, wide array of wonderful Oregon agricultural products to work with."  
That's Laura Barton with the Oregon Department of Agriculture.  She says with about 250 different commodities in the state… many of them directly associated with the holiday season… it shouldn't be too hard for do-it-yourselfers to come up with something.
Laura Barton – "Sometimes it just takes a little bit of thinking. Like, if you go to a store and there are Oregon pears there, just pick out a few, get a little basket, put a little cloth in it, wrap it with some cellophane and a ribbon, and you have a nice gift to give somebody."  
If you want to be more involved, other options can include making a wreath of Oregon holly or greenery and adorning it with local products like hazelnuts or pears. 
Other options… cooking classes and cookbooks focusing on local ingredients; locally produced baked goods; artisan cheeses: and, of course, Oregon wines.