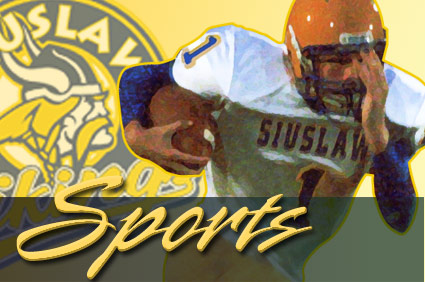 Civil War
Marcus Mariota threw his third touchdown pass of the day to Josh Huff with 29 seconds remaining and Number 12 Oregon came from behind for a 36-35 Civil War football victory Friday night in Eugene.
There were four fourth-quarter lead changes as Oregon State took the lead early in the period.  Three minutes later, Huff caught his second touchdown pass of the day to give Oregon a 30-29 lead.
Victor Braden gave the lead back to the Beavers with 1:38 remaining on a 25 yard "fly-sweep" to make it 35-30.
College Basketball 
The Oregon men improved to 7-and-oh on the basketball court with a three game sweep of the Global Sports Hardwood Challenge over the weekend.  The Ducks started with a Friday afternoon 82-65 win over Pacific.  Saturday afternoon it was a 91-76 win over North Dakota.  Then last night, Oregon downed Cal Poly 82-61.
In Chicago, Devon Collier scored a career high 32 points and pulled down 9 rebounds, but the Beavers couldn't keep up the DePaul, losing 93-81.