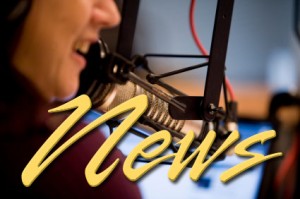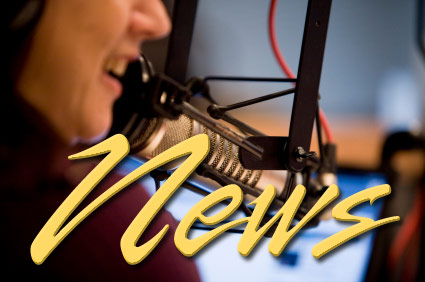 26 November 2013
Pound for Pound it comes out to more than 14-thousand
Florence Food Share benefits from several different food drives and fund raisers year-round.  One of the biggest just concluded.  The annual "Pounding" food drive.  Interim director Ken Gaylord says the 7,200 pounds gathered Saturday comes at an opportune time.
Ken Gaylord – "It has an immediate impact.  So much of that that comes in on the pounding really are things that we need right now."
Gaylord says non-perishable food gathered Saturday came in the back door and started going out the front immediately.
Ken Gaylord – "Goes right out on the counters and it's all really the very most necessity items."
For the 13th year in a row, the event was organized and hosted by business owner Cindy Wobbe.  The amount of food collected increases each year; and as in the past, Wobbe matches the donations pound-for-pound.  That brings this week's take to more than 14-thousand pounds.
Ken Gaylord – "It's stretched out over the year.  It isn't just an immediate match or something… but… we get potatoes and that kind of stuff from her.  Stuff that we need."
Her donation consists mainly of fresh produce and by spreading it over several months it gives Food Share a consistent source.
Sloppy Weather on the Way?
Enjoy the clear skies and moderate temperatures while we have them.  There's a possibility by this time next week that things may turn colder… and sloppier.
Steve Pierce, President of the Oregon Chapter of the American Meteorological Society says a colder weather pattern could spread across the entire Pacific Northwest by Monday or Tuesday.
If it pans out, snow levels would likely fall to the lowest of the season as modified arctic air spreads across the region. 
There is no guarantee the weather system will play out in that manner.  But, Pierce adds, several different weather models are in agreement that it is a distinct possibility.
Crab Season Delayed
If you've been looking forward to next week and the first fresh Dungeness crab of the season you are going to be disappointed.  The annual season usually begins December First but it has been moved back by about two weeks to December 15th.
That's because testing up and down the coast shows that the crab are still not quite developed enough to ensure a high quality product.
It's the second season in a row that has been delayed by slow development.  Seasons have been delayed several times in the past, but usually because of price disputes.  Oregon's Commercial Dungeness season typically runs from December through August with about three-quarters of the catch taken and sold in the first 30 days.
Oregon Coast Passport on Sale
It's a holiday gift tradition for many people along the Oregon Coast… the Pacific Coast Annual Passport.  It's a cooperative venture by Oregon State Parks, U.S. Forest Service, The Bureau of Land Management and the National Park Service.  It provides access to more than 20 different recreational sites along the Oregon Coast.
The 12-month passports go on sale at a discount beginning Sunday, December 1st.  The normal price is $35 but they're $5 off this month. 
Locally, they provide access to all day-use-fee areas at Honeyman State Park; the Oregon Dunes Recreation Area and other fee-sites.
They can be purchased at coastal state parks, federal agency offices and local vendors.