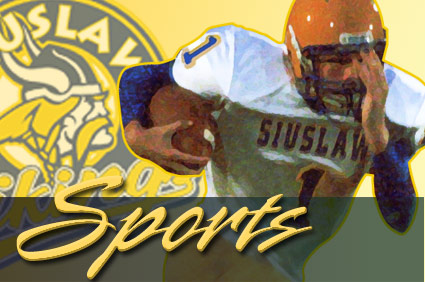 Taking a look at Coast Radio Sports…
Samuel Johnson earned first team All Far West League honors on both sides of the ball for his work as a wide receiver and defensive back.
All league selections by Far West football coaches were announced this week.  13 Vikings were recognized.  One other was singled out for his work on both offense and defense.  John Dodson was named first team tight end; 2nd team as a linebacker.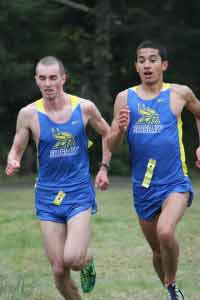 Other first team recognition went to Turner Wyckoff at linebacker, offensive lineman Nick McKenzie, defensive lineman Jerimiah Tupua.  On the 2nd team:  Christian Jakobsenat running back;  Thomas St. John at tight end;  Jeremy Moore on the defensive line;  and Bradley Snow in the defensive backfield.
Honorable mention was given to quarterback Joe Dotson; offensive lineman Mitchell Stonelake; and punter Kenneth Thrall.
On the schedule this weekend…
Three Siuslaw Cross Country runners will be competing in the seven-state regional championships in Boise, Idaho.  4A state champion Mitchell Butler and runner up Mack Marbas will be joined by girls' third place winner Celie Mans.  Coach Chris Johnson said a fourth runner qualified but Seth Campbell opted not to run.
On the gridiron… it's been a long stretch for both teams but Oregon and Oregon State will be back on the field tomorrow.  Number 6 Oregon will host Utah at one tomorrow afternoon.  The pregame show on KCST is set for 11:30. Oregon State is in Tempe, Arizona where they'll take on Arizona State at 6:30.  Airtime on KCFM is at 5:30.
On the hardwood… Oregon State will be in College Park Sunday afternoon where they'll face the Maryland Terrapin at 3:00… airtime on KCFM is at 2:30.