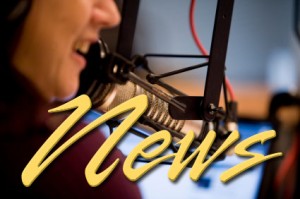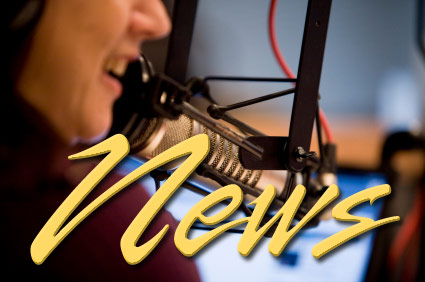 17 October 2013
Wildlife Conflicts… UnBEARable?
Wildlife officials say there aren't really any more bears in the area than usual… they're just out looking for a last-minute meal before settling in for the winter.  Biologist Nick Leonetti with the Oregon Department of Fish and Wildlife says a lot of natural fodder was spoiled last month, leaving bears to look elsewhere.
Nick Leonetti – "When the rain came and pretty much destroyed the berry crop and so now they're going to whatever's left.  They're out and about more and looking for food more often.  It's that time of year.  They're looking for the last few meals to get ready for winter.
That means garbage cans, compost piles, bird feeders and, even in some cases, the landscape itself become targets for foraging bears.  You can't do anything about natural food… but residents can address the rest of it says Leonetti by simply removing the rest.  Take down your bird feeders, don't feed pets outside and lock up your garbage can.  Once the bears have been gone for a few weeks, then you can return the bird feeder, but pet food and garbage should never be left in reach.  Leonetti says his agency doesn't respond to reports of bears in garbage… but will respond to destructive or threatening behavior on the part of a bear.
Great Shake Out
You don't usually get advance notice of an earthquake, but today, residents all over Oregon are getting just that.  This morning you're being asked to stop what you're doing and participate in a worldwide preparedness drill.
At 10:17 pacific time, everyone is asked to "Drop, Cover, and Hold".  That's the procedure that emergency officials say will reduce the chance of injury or death in the event of an earthquake.
It's simple they say.  If you feel the ground shaking, immediately drop… get low.  Cover… crawl beneath a table or some other type of shelter that will protect you from falling debris.  Then, finally, Hold… wait for the shaking to stop and things to stop falling.
The Great Shake Out will take place at 10:17 this morning… everyone is encouraged to take part.  More information on how to prepare for an earthquake can be found at shakeout-dot-org-slash-oregon.
Fall Color
It doesn't matter if you're a photographer, a nature lover, or just like looking at pretty things… Fall is a great time to enjoy the natural beauty of Oregon according to the Oregon Department of Forestry.
Paul Ries, an urban forester with that agency says leaves on deciduous trees are green in the summer because the tree is making chlorophyll through the process of photosynthesis.  As the days get shorter and temperatures cool in the fall, that process begins to shut down, revealing the natural color pigments of the leaves… that's what we know as "fall colors" he says.
Ries says every fall is a little bit different and variations in temperatures and rainfall can produce an explosion of orange and red leaves.
There are several different places to get an up close view of the leaves, but one of the most spectacular drives this time of year… Highway 126 between Florence and Veneta.
25th Anniversary Celebration at Station
October 31st, 1988,  KCST AM 1250 went on the air for the first time.  Coast Radio has expanded now to broadcasting KCST on 106.9 FM and KCFM on 104.1 and AM 1250.
The stations are celebrating 25 years on the air all month.
A special "Business After Hours" will be held at the studios from five to seven this evening… That's at 4480 Highway 101 behind NAPA auto parts… it's open to the public.