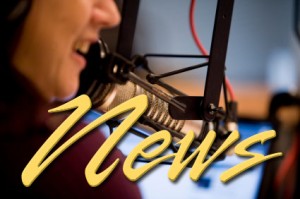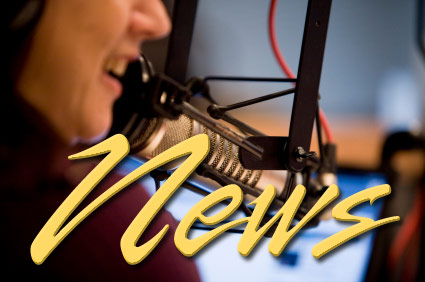 16 October 2013
Signs and Banners in the City
A recent explosion in the number of temporary signs and banners at businesses in Florence has prompted officials to begin a discussion on just what is and what is not legal.
City Manager Jacque Betz said "polite" enforcement efforts have met with resistance.
Jacque Betz – "When our code enforcement officer would go out and try to work with the business owner, they would say well so-and-so down the street has one, why can't I have one?  So instead of individually targeting we decided to make a list and we found 34 businesses that were in violation."
Betz said the sign and banner regulations were developed by the city with community input… residents, business owners and visitors like that Florence just "looks" different than other coastal communities.
Jacque Betz – "There really needs to be a balance.  We hear it all the time.  People coming from the north and south on the coast are so glad that Florence isn't cluttered with signs like other communities are."
Part of the education effort will involve a public outreach program beginning with a presentation to members of the Florence Area Chamber of Commerce tomorrow at the Events Center.  That program, at noon, is open to the public.
Sexual Predator Apprehended
A convicted predatory sex offender who failed to check in with his Lane County parole officer was taken into custody yesterday morning in Marion County.
36-year old Jeramy Adam Ball reportedly made a stop in Florence during the time he was unaccounted for.  A desk clerk at the LeChateau Motel said Ball tried to check into a room there Saturday, but his credit card was rejected.
Lane County Public Information spokesperson Anne Marie Levis (LEV-iss) said Ball was located yesterday morning in the small community of Aurora, north of Salem.  After officials went public with their efforts to locate him, he "self-reported", she said, and agreed to wait for officials to take him into custody.
Ball is back in the Lane County Jail where Levis said he will remain until additional charges stemming from the parole violation will be brought.
American Bridge Closing
The Reedsport area is losing another major employer.  Just a decade after officials were able to convince Pennsylvania based American Bridge to open a manufacturing facility at a former lumber mill in Western Douglas County; news comes that the plant on Bolon Island north of Reedsport will be closing by the end of the year.
After struggling for several years, the company had just increased its workforce to 51 employees.  Now they, and reportedly workers at the company's Pennsylvania plant, will be out of work by the end of the year.
Gas Prices Fall, With a Wrinkle
The average price for a gallon of regular gasoline went down by another three cents in Florence this week… but there's a wrinkle.  The average cash price for a gallon of regular at five stations in Florence is $3.37.  That's 18 cents less than the average Oregon price as measured by Triple-A.
But, drivers who use credit cards as opposed to cash or debit… only have four stations to choose from in Florence with an average price of $3.43.