4 October 2013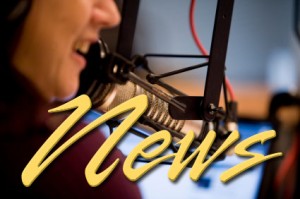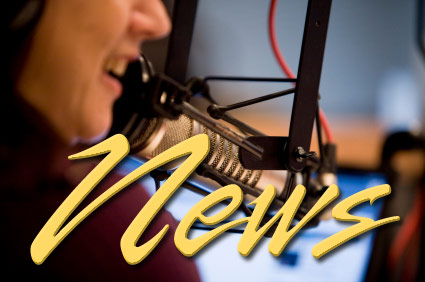 Florence Crash Results in Fatality
A 34-year old Florence man died, but his dog survived after the motorcycle the man was driving collided with a pickup on Highway 101 in Florence yesterday.
Police are continuing to investigate the crash, that happened just after five pm Thursday.
Florence Police Lieutenant John Pitcher said Jerry Taylor was riding his bike southbound on 101.  He collided with a pickup driven by 22-year old Christy Catalfamo as she was pulling out of 43rd street to go north.
Taylor, who often rode with his small dog on the back of the motorcycle, died at the scene.  Police found his dog, unharmed later.
Catalfamo was not injured.  Pitcher said Florence officers, along with Oregon State Troopers are continuing the investigation.
Some Dunes Access Points Closed
Access to federally operated recreation sites on the Oregon Coast remains questionable as the weekend approaches.  With good weather in the forecast, it's expected that there will be plenty of off-roaders headed to the Oregon Dunes.
But will they be able to get there?
The answer is yes, but they'll have to know where to go.
The Oregon Dunes themselves are open, but several access points on Forest Service land are closed, as are all of the campgrounds in the Oregon Dunes NRA.
With staging areas closed, off-roaders and ATVers will have to use dunes access roads from private, state or county controlled lands.  That means parking could be a problem.
Access roads… such as South Jetty Road and Siltcoos Outlet road are open.
Kerner Honored
A local physician was recently honored by a statewide organization for his work in providing "end of life" care.  Dr. Stephen Kerner with PeaceHealth was recognized as the top physician for the Oregon Hospice Association in 2013.
Kerner serves as the medical director for Peace Harbor Hospice.  In that capacity he not only provides direct care to patients, but also gives support to other hospice care team members.  Kathy Haberly manages Peace Harbor Home Care and nominated Kerner for the award.  She said Kerner is well known for his "unfailing team support" as well as his accessibility to team members and patients.  Haberly noted Kerner continually goes "beyond the call of duty" to make sure patients' needs are met.
Crab Bounty in Winchester Bay
Nobody caught the grand prize winner, but three men came away from the 2013 Winchester Bay Crab Bounty Hunt a few dollars richer.
Joe Coyne, with the Winchester Bay Merchants, said out of the 51 tagged Dungeness Crab released into the bay earlier this summer, only three were caught and registered with contest headquarters.  Nobody turned in the grand prize winning number.  Coyne said the three that did return tags were placed in a lottery for the three cash prizes.  Jim Fagundes of Kingsburg, California won the top prize of $500.  Chad Cooper of Reedsport won $300 and Michael Miller of Roseburg picked up $200.
The Merchants Association promotes the Crab Bounty Hunt each summer as a way to promote tourism.