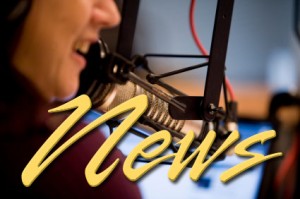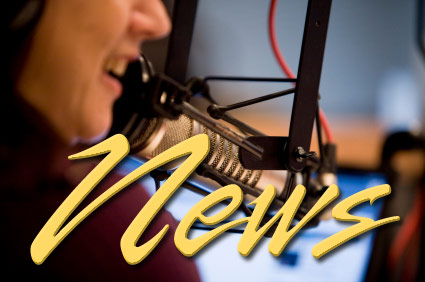 20 September 2013
Library Director Selected to Succeed Skidmore
A division manager at the Orem, Utah city library has been selected to serve as the next director for Siuslaw Public Library.
Megan Spencer is expected to begin her new job in Florence on or around November 1st according to search committee chair Ian (EYE-un) Jarman.
He and a committee of six others have spent the past year combing through resumes, conducting background checks and interviewing the top candidates to replace Steve Skidmore who is retiring at the end of this month.
Jarman said 32 applicants initially responded to the call.  They winnowed that list down to eight who were sent email questionnaires over the summer.  Three finalists were called in for personal interviews this month with Spencer coming out as the top selection.
Jarman said Spencer came across as "very enthusiastic and animated" but also comes with strong credentials.
He said a farewell open house will be hosted at the Library later this month in honor of Skidmore who is retiring after 16 years at the head of Siuslaw Public Library.
Tribe Earns Federal Grant for Alcohol Abuse Treatment and Prevention
The U.S. Department of Justice will provide $4.2-million to five Native American tribes in Oregon.  Nearly $300-thousand of that will go to the Confederated Tribes of the Coos, Lower Umpqua and Siuslaw Indians.
The local tribes will get $298,017 from the Public Safety and Community Policing… or COPS… program, as well as the Corrections and Correctional Alternatives program.
A total of $190-million is being distributed to 110 tribes, Alaskan native villages and tribal groups to offer remedies to alcohol and substance abuse, and violence against women.
The four other Oregon tribal organizations include the Burns Paiute; Grande Ronde; Umatilla and Warm Springs.
Local Authors to be Feted
There'll be plenty of local participation in next week's Florence Festival of Books. The third annual event, set for next Saturday at the Florence Events Center, will feature 17 local authors in addition to dozens more from around the Northwest.
Some of the locals include Karen Nichols, Arlene Hartzel and Charles Walker.  All three belong to the group "Coastal Writers".
Ned Hickson, Carolyn Nordahl, Jaro Lupinek, Tom Cherones (SHURR-oh-nuss) and Carol Gunderson will be on hand to offer their latest books as well.
Festival co-chair Judy Fleagle says a new feature this year will be the "Reader's Corner" where eighteen authors will read from their books… including the Siuslaw School District Writers… a group of young authors between the ages of six and eight.