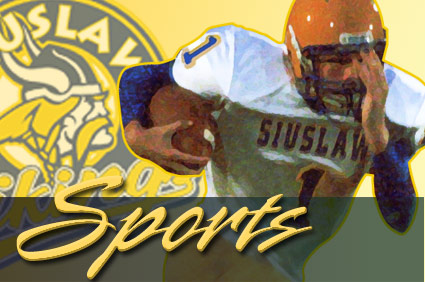 Far West League Volleyball
The Bulldogs and the Vikings wrap up the first half of the Far West Volleyball Season on the court in North Bend this evening.  The Vikings are 8-1 overall; 4-1 in league play, tied for 2nd place with Sutherlin.  The Dogs, at 3-and-3 are in fourth.
Mountain West
Also on the court, Mapleton, at four-and-one in the Mountain West, will take on the undefeated Red Devils at Lowell this evening.
Mountain West League
2013
Volleyball
League
Overall
RPI
Team
W
L
W
L
Rank
Lowell
5
0
9
1
4
Mapleton
5
1
5
1
27
McKenzie
5
1
6
2
9
Triangle Lake
3
2
3
2
36
Crow
3
2
5
5
46
Siletz Valley
1
4
1
4
54
Alsea
1
4
1
4
62
Eddyville
1
4
1
4
38
Mohawk
0
6
0
10
58