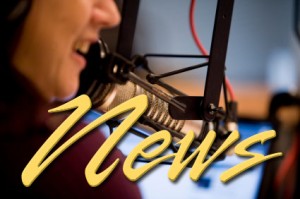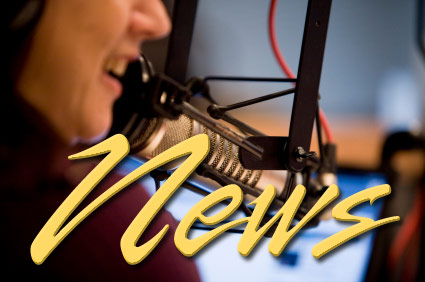 30 August 2013
Math Whiz and Super Fan to Enter Siuslaw Hall of Fame
All of the entrants into the Siuslaw High School Hall of Fame since its founding in 2011 have been connected in some way to athletics.  That's no different this year.  But one of the members of the class of 2013, John Reisner, never coached, never competed, he wasn't an administrator.  He was a math teacher with a penchant for bad jokes.
Chris Johnson – "There's never been a more fervent supporter of athletics than John.  Not only was he a fan, but he also was a guy that spent his time driving to away games, driving to playoff games, running the scoreboard, running the clock."
Chris Johnson says Reisner is legendary not only for his sense of humor and school spirit, but also for the way he was able to reach students of all abilities.
Chris Johnson – "Kids loved him.  They learned math from him."
Reisner came to Siuslaw in 1969 for his first teaching job.  42-years later when he retired, he continued to teach part time and remained an active athletic supporter.  He makes it to fewer games now because he spends a lot of his time traveling, but returns as often as he can.
Reisner, six former student athletes and four state championship teams will be inducted into the hall tomorrow at 3:30 at the Florence Events Center.
Mapleton Meth
A Mapleton man was arrested and taken into custody Wednesday after authorities confiscated nearly 4 ½ pounds of crystal meth at his home.
The Lane County Interagency Narcotics Enforcement Team executed a search warrant at the home of 58-year old Louis Edward "Eddie" Brown on Hillcrest Road in Mapleton.
Police say the drugs had an estimated street value of $51-thousand.
Three other adults were contacted at the location and interviewed.  Their identities were not released and authorities say additional charges may be coming as a result.
I-NET is made up of personnel from the Oregon State Police, Lane County Sheriff's Office, the FBI and the Eugene and Springfield police departments; as well as the county District Attorney's office and the county parole and probation department.
Herbicide Spray Proposal at Heceta
A proposal to apply herbicide to a stretch of reforested timberland near the Heceta Water PUD's primary source of drinking water has prompted an emergency meeting of that body.
Owners of the land want to use aerial applications of herbicide on the portion of the land that drains into the North Fork of the Siuslaw River, but will apply it manually using hand crews on foot for the portion that drains into Clear Lake.
Heceta Water Commission President Bob Hursh said no decisions have been made yet.  They'll hold a special meeting Tuesday afternoon in the Water District office north of Florence to discuss the proposal
Free Speech Plaza Closure
Lane County Commissioners will take up an emergency proposal next week to close the Wayne Morse Free Speech Plaza outside the county courthouse in Eugene.
It's been the site of an encampment protesting the lack of legal campsites in the Eugene-Springfield area for homeless people for several months.
The Lane County Public Health officer, Dr. Patrick Leudtke, toured the site yesterday and made the recommendation as a public health measure.  Repeated reports of health and sanitation concerns have been logged, including the presence of human feces.