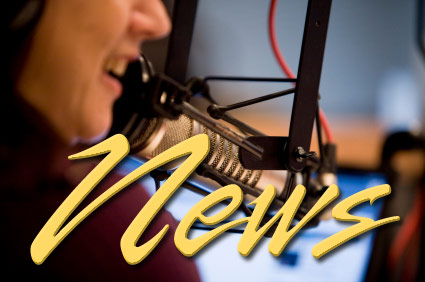 28 August 2013
Siuslaw Hall of Fame Honors Yesterday
A college football All-American; a two-time state high school wrestling champion and an all-state quarterback are just three of the former Vikings that will be inducted into the Siuslaw High School Hall of Fame.
Dave Lorenz, from the class of 1979, competed in three sports as a Viking.  He went on to play offensive tackle at Linfield College and was part of the 1982 NAIA Division II National Championship football team and was named All-American that year.
Larry Martin graduated from Siuslaw in 1970.  That was after winning two state wrestling championships: his junior year at 148 pounds; then slimming down for his final season at 136.  Martin went undefeated at the Coast League District Tournament that year and pinned his first opponent at state before outscoring the rest of them 25-nothing.
Garvin Pitney was an all Coast League pitcher, an All-State quarterback and led Siuslaw to back to back state basketball playoff appearances in 1968 and 69.
Pitney, Martin and Lorenz are among several inductees into the Hall of Fame this Saturday.  The ceremony is set for 3:30 pm at the Florence Events Center.  Tickets are $10 at the door.
Other inductees Saturday include the 1981 Co-State Championship football team; State Championship Girls track and field teams from 1984, 85 and 86; as well as three sport athletes Tristan Hartzell, Patty Smith and Haley Hunt.
Long time teacher and athletic supporter (he will appreciate the pun) John Reizner will also enter the Hall of Fame Saturday.
Alzheimer's Town Hall
Area residents will be able to find out about the latest methods for caring for victims of Alzheimer's disease as well as provide input into possibly updating those plans.
The Alzheimer's Association Oregon Chapter will hold a town hall meeting at the Florence Events Center tomorrow evening.  Public Policy Director Jon Bartholomew says comments received from the public in 2011 and 2012 helped shape the work currently being done.  He said he's eager to give community members an update, as well as get feedback about what else needs to be done.
Information on just what resources are available for victims and caregivers will also be delivered at the town hall.
That's tomorrow, from 7 to 9 pm at the FEC.
Gas Prices Plummet
The average price of filling your gas tank in Florence dropped considerably in the past week.  It's down 11-cents a gallon to $3.54.  That's now a penny below the national average price as measured by Triple-A; It's also 17-cents below the average Oregon price for regular gasoline.
This week's Florence average is also 42-cents less than it was a year ago at this time.
Work Closes Westlake Street
A Dunes City Street that provides access to Siltcoos Lake and a handful of lakeside residences will be closed for the next 30 days.  There has been some concern over the past few months about the safety of Ocean Boulevard in Westlake.  Part of it is perched on the bank of Siltcoos Outlet with a steep drop-off that has become more pronounced over the years.
The temporary closure will allow a contractor to install a safety barrier on that side, while excavating material from the other, allowing the traffic to move away from the edge.
Dunes City Administrator Fred Hilden said access to the Ocean Boulevard residences can be made through Laurel Avenue while the work is being done.