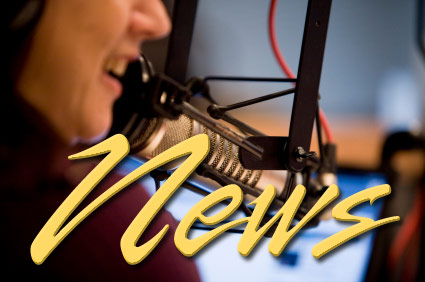 23 August 2013
Drug Testing Considered in Local Schools
Athletes, band and choir members, and participants in speech and debate will likely be required to take a drug test in order to participate in activities at Siuslaw High School this year.  A code of conduct currently bans the use of drugs and alcohol by students who wish to participate in inter-scholastic activities.  A new policy being considered by the school board would take it one step further according to Superintendent Shawn Wiencek.
Shawn Wiencek — "The district policy was based on self-reporting or reporting by other students.  This is a legal means in which to intercede and also give students the opportunity to say no to peer pressure to drug use."
If approved next month, testing would begin in November.  All participants would be subject to mandatory testing before each season… then random testing throughout the year.  Wiencek says the tests will check for marijuana, barbiturates and opiates.
She says she doesn't have any verification as to the extent of any drug problem, but…
Shawn Wiencek — "Hopefully this will be another means for students to say no and to avoid drug use.  And if there is, it's another means to keep our school and our students safe."
Some schools have put off implementing this type of testing simply because of the cost.  She estimates it will run anywhere between two and four thousand dollars each year..
Shawn Wiencek — "We're able to intercede in drug use of our students and keeping our schools safe and our students safe, that's a justifiable expense."
Still other schools have seen a marked reduction in the number of 'positive' tests by the third year of implementation.
The School Board will review the policy September 11th.
Rhody Express Routes Could Change
Regular riders of the Rhody Express bus service in Florence may see some changes in the number of stops the bus makes… and the route it covers.
One route proposal would delete stops at the Florence Senior Center as well as at Greentrees; while adding Three Rivers Casino to the hourly circuit that runs between ten am and six pm.
The service is funded primarily by a federal transportation grant administered by Lane Transit District where officials say the number of passengers using the Greentrees and Senior Center stops is relatively few.
There is another proposal on the table as well… that would expand service to include all existing routes; the casino and extend the number of hours the bus runs from eight to 11.
All proposals can be seen at the city's website… or city hall.  Comments will be taken through September 13th.  A hearing is set for September 16th at Florence City Hall.
Lincoln County Beach Advisory
The Oregon Health Authority has issued an advisory because of higher-than-normal levels of bacteria in ocean waters at alsea river Recreation Area Beach in South Lincoln County.
Spokesman Jonathon Modie says the increased level was also found in the Alsea river above the Highway 101 bridge.
Increased pathogen and fecal bacteria levels in ocean waters can come from shore and inland sources such as storm water runoff, sewer overflows, failing septics, and animal waste.
Visitors to the area, especially children and the elderly, should not have direct contact with water.
Radio Auction Alters Programming Today

Regular programming on KCST and KCFM will be suspended for much of the day as Coast Broadcasting conducts the annual Hot 100 Summer Radio Auction.
Local advertisers have bartered merchandise and services to the family owned stations in exchange for additional airtime.  The items will be auctioned off to listeners, sometimes at great savings.
Station General Manager Jon Thompson said it's a tremendous way to say "thanks" to both advertisers and listeners…
Both stations are expected to return to regular programming in the 3:00 hour.