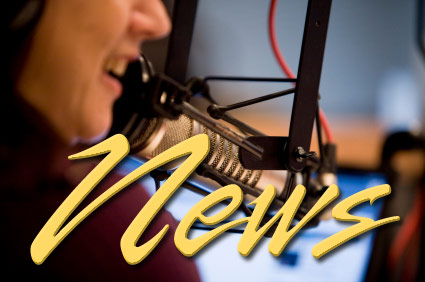 21 August 2013
Economic Summit Yields Nearly Instant Results
Small ports in Oregon will see some dredging this season after all under a special agreement hammered out this week in Lincoln City.
Fourth District Congressman Peter DeFazio helped broker the arrangement between the State and the Corps of Engineers.
Peter DeFazio – "The idea is the Corps provides the personnel and the dredges and the state will pay operating costs.  And, so, um we're actually going to get some dredging done this year."
No dredging had been scheduled for Oregon's small ports at all this summer so a chance encounter between Corps officials and DeFazio came at a good time.  That resulted in an agreement hammered out in the first morning of the Coastal Caucus' Economic Summit that began yesterday in Lincoln City.
DeFazio and U.S. Senator Jeff Merkley addressed the summit yesterday morning.  Ron Wyden will do so later today.
The meetings are organized by State Senator Arnie Roblan in cooperation with members of Oregon's Coastal Caucus.
Miraculous Recovery Leads to Hospital Release
Almost six weeks to the day after he was seriously injured in an ATV crash near Florence, a San Diego boy is planning on heading home from the hospital.
9-year old Rylan Hamaker and other family members were staying at a cabin near Ackerly Lake north of Florence July 12th.
When he hadn't returned to the cabin by dark, his mother became concerned.  A family friend discovered Rylan had taken an ATV for a ride, crashed and suffered a severe head injury.
Jen Hamaker credited Western Lane Ambulance Paramedics with saving her son's life by stabilizing him and getting him airlifted to Portland's Legacy Emanual Hospital quickly.
Young Rylan spent four hours in surgery that day but doctors said it would take days before they would know if he would survive.
Roughly a week after the crash, Rylan regained consciousness and celebrated his 10th birthday in the hospital with family members.
Doctors say his progress since then has been – -quote – "miraculous".  The Hamakers are planning on going home to San Diego Friday.
Fuel Costs Decrease
The cost to fill your gas tank in Florence continues to edge down.  The average price for a gallon of regular gasoline in Florence fell by three cents this past week, it's $3.65.  Oregon's average price, as measured by Triple-A fell by 4-cents to $3.77.  But, says Marie Dodds with Triple-A, this week's average is still the second highest ever recorded on this date… that came last year when the Oregon average price was $3.97 a gallon.
The national average price held steady this week at $3.54.
Million Dollar Shootout
Florence Area Chamber of Commerce Executive Cal Applebee says there are two financial goals for next month's Coastal Community Classic Golf Benefit.
The first is a million dollars.
That's the prize that would be collected by some lucky and-or skilled golfer who hits the hole-in-one on the "million dollar shootout" hole.
The second target is approximately $7,500.  That's how much money the Chamber hopes to raise during the tournament.  The money would be used to help put together, print and distribute the annual chamber business directory.
The Coastal Community Classic is open to anyone… It's set for Ocean Dunes Golf Links on Saturday, September 21st.  Entry information can be found online at the Chamber's website, at the Visitor Center or at Ocean Dunes.