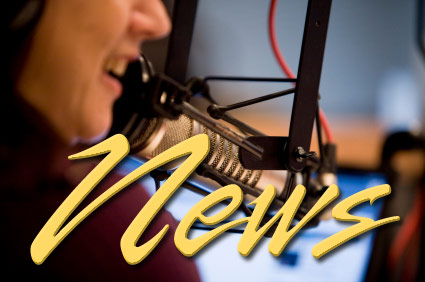 16 August 2013
Three People, One Copier, Several Charges
Three Florence area residents are facing a variety of forgery related charges after allegedly using a thrift store copy machine to make phony five, ten and 20-dollar bills.
Security personnel at Fred Meyer called police Monday and reported a male and female had just purchased food and drink with counterfeit $20 bills.  Before officers could arrive, the two had left the building.
Two days later, according to Police Chief Ray Gutierrez, the pair returned to Fred Meyer once again.  This time officers were on hand to greet them.
25-year old William Mitchell and 35-year old Deangel Olivera were taken into custody.  An investigation revealed a copy machine purchased at a local thrift store was used to print the phony bills.
It also led to a residence on North Fork Siuslaw Road where 41-year old Jarod Hanson was arrested.  He and Mitchell face several charges of theft, forgery and possession of a Forgery Device.  Olivera was cited and released.  Gutierrez said the investigation is continuing, but he believed the three were caught "early in their spree", but there may be other victims.
No Child Left Behind
U.S. education officials say three states have not fulfilled their promises to bring their teacher and principal evaluation systems up to federal standards. But Washington, Oregon and Kansas will have one extra year to finish the work.
The new teacher evaluation systems were part of the requirements for waivers from the federal education law known as "No Child Left Behind." If the states meet the waiver's requirements, they won't need to have every child meet state academic standards in reading and math by January 2014.
So far, 40 states and the District of Columbia have been granted a one- or two-year reprieve from the requirements of the U.S. education law that was passed more than a decade ago.
(Associated Press)
PERS Reforms Defended
Legal challenges to public retirement system reforms approved earlier this year by the Oregon Legislature are facing opposition from the Oregon School Boards Association.
The group filed a legal brief with the Oregon Supreme Court this week asking to be allowed to intervene in the litigation and urging the court to uphold the modifications.
Betsy Miller-Jones said those changes were needed to allow school districts to "place more money in classrooms where it belongs".
The OSBA has joined with business and parent-student groups to support PERS Reform.
Festival of Books Features Local Authors
Three area writers are among the 14 local authors and publishers that will be participating in the 3rd annual Florence Festival of Books September 28th.
Judy Fleagle, organizer of the event, says so far there are more than 50 authors and nine publishers in all signed up to present their works at the Florence Events Center.
Boomer Wright is a former teacher, administrator, and currently the general manager at Sea Lion Caves.  He is the author of Captain Cox and the Cave of Many Voices about the legacy and legend of the caves.  His second book is Sammy, the Stellar Sea Lion.  Both are aimed at middle school readers.
Anne Strite wrote the novel Benedictus, the Story of Sister Anne, based on a true story.  Her latest effort is entitled Sea for Two and is a journal of the adventures of two people who totally changed their lives by moving to a cottage on a remote ocean bluff.
Rod Hatter… also known as Panhead Rod, has been a motorcycle enthusiast his entire life.  He has placed his adventures into poetry and is a founding member of The Road Scribes of America..