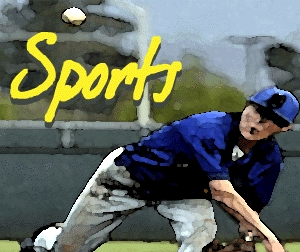 Northwest League Baseball
The Ems took a one-nothing lead in the top of the fourth inning last night, only to see it immediately eclipsed by three Boise runs in the bottom of the inning.  Five more runs each in the sixth and seventh rounded out the scoring and the Hawks blew out the Emeralds 13-2.  The final game of three in Boise will be played tonight.
College Football
Chip Kelly may have left the Ducks to try his breakneck offense in the NFL, but he left Oregon in great shape.
The Ducks, who finished last season ranked No. 2 in the final AP Top 25, shouldn't stagnate under new coach Mark Helfrich, the team's offensive coordinator who is obviously acquainted with the speedy spread-option.
Oregon finished 12-1 last season, won the Pac-12 Conference and defeated Kansas State 35-17 in the Fiesta Bowl.
Beavers Want More
While coach Mike Riley had an inkling last season's Oregon State Beavers were better than they were billed, this season he's more pragmatic about the team.
He says he thinks last season's team learned what it takes to win games.
Oregon State went from 3-9 in 2011 to a 9-4 finish last season. The six-game turnaround is the best in school history, and only Ohio State and Middle Tennessee could also boast the same improvement last year.
The Beavers' turnaround ended with a 31-27 loss to Texas in the Alamo Bowl. That final loss, a Civil War defeat by Oregon, and the fact that they didn't reach the 10-win plateau is what drives the team this season.