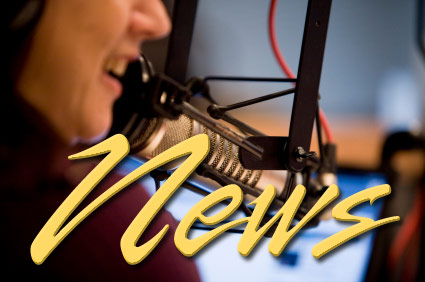 7 August 2013
Lane County Administrator Fired
After a very quick investigation… and about 90-minutes behind closed doors… the Lane County Board of Commissioners yesterday acted unanimously to terminate the contract of top administrator Liane Richardson.
Richardson had admitted last month to manipulating her take-home pay by improperly converting what was supposed to be deferred compensation and some of her accumulated vacation and sick leave to cash.
Board chair Sid Leiken expressed "extreme disappointment" in Richardson's actions.
The commission fired her "with cause", meaning they won't have to pay her a year's salary and benefits.  Instead, she's entitled to two weeks pay and some accumulated vacation and sick leave.  Richardson's annual base salary was in excess of $152-thousand dollars, or just under $3-thousand a week.
The county's director of Health and Human Services, Alicia Hays, has been acting as interim Administrator since Richardson was placed on leave last week.  She'll continue in that role until the Board of Commissioners identifies a permanent replacement.
Cost of Driving Down… For Now
Drivers in Florence are paying on average three cents a gallon less this week than last week.  Florence's average price this morning is $3.72.  That's 14 cents a gallon less than the Oregon average of $3.86 as measured by Triple-A.  It's also 11 cents higher than the national average of $3.61.
The local average is 28-cents less it was in late May when gas prices locally reached their 2013 peak.
It's also about six cents higher than it was last year in early August… but by the end of that month prices had skyrocketed to just under four-dollars a gallon.
Marie Dodds with Triple-A says gas prices can be volatile in August.  She expects they may rise again by the end of this month.
Power Problems at Peace Harbor
Peace Harbor Medical Center spent the weekend operating on generator power as construction crews prepared to install new components at the facility's physical plant.  By Sunday evening the regular connection to outside lines had been restored, and all was running smoothly… or so it was assumed.
But, at eight AM Monday, a power transformer blew out, plunging the entire PeaceHealth campus into darkness briefly.
Emergency generators were quickly brought back on line, but according to hospital spokesperson Kat Rannow, they aren't enough to power the entire facility.
One patient in the Intensive Care Unit was quickly transferred to Springfield's River Bend Hospital and several appointments for radiological services had to be rescheduled.
Rannow said regular power was restored late Monday evening.  She added the work is part of a $5-million upgrade to the hospital's power supply and heating and cooling systems.  Work on that is expected to continue through next winter.
Our Town Peeks Beneath the Waves
KCST's Our Town this afternoon will take a peek below the waves with a visit from Jenni Remillard and McKenzie Reeves with the Oregon Coast Aquarium.  The duo, along with Erin Paxton, will talk about the aquarium's many programs.
Confederated Tribes council chair Bob Garcia will also be on the program to talk about the recent transfer of the Cape Arago Lighthouse and surrounding land to tribal control.
Also on tap will be Relay for life co-chairs Karen and Steve Earnshaw along with entertainment coordinator Hal Weiner and three team-captains for the 24-hour fundraiser to fight cancer that is set for this Friday and Saturday at Miller Park.
Our Town airs on 106.9 KCST from four to six pm this afternoon.