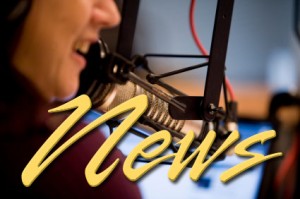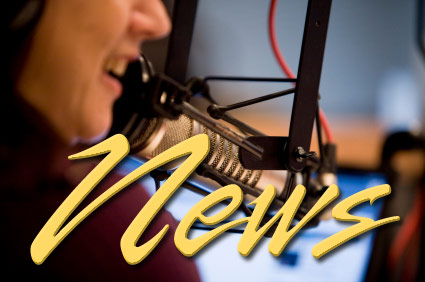 23 July 2013
Events Center Funding Stability the Goal of Ad Hoc Committee
The search for a stable funding source for the Florence Events Center continues tomorrow when a single-purpose city committee gets together at city hall once again.  City Manager Jacque Betz says so far the group has done little talking, but…
Jacque Betz – "A lot of listening.  We've had a very open outreach process for people that usually rent the facility to talk about the things that they see that maybe need to be improved upon.  We've also engaged outside venues from Newport and Eugene."
So far, committee members have been stalwart in their attendance, but the number of observers has fallen off somewhat.
Jacque Betz – "People started out with some interest and now it's kind of faded a little bit.  Maybe it's because of summertime, but I really do encourage people to get more involved as we talk about what direction we're going to head for funding the FEC."
Tomorrow's meeting runs from ten AM to Noon at City Hall and will feature input from Three Rivers Casino General Manager Mike Rose.
Delays on 101 South
If you're planning on driving south of Florence on Highway 101 in the next two weeks be sure you give yourself some extra time.
Repaving work between the Siuslaw River and the Lane-Douglas county line will have traffic restricted to one-lane in several different areas between six AM and three PM daily.
Flaggers will control traffic flow and drivers are told to expect delays of at least five minutes… and as long as 20.
Rick Little with the Oregon Department of Transportation says most of the work will be completed by the 31st, but work in the four lane stretch in Glenada could take a few days longer.
Oregon Wildfires
One Southern Oregon wildfire is being wrapped up… another in North Central Oregon continues to burn; and a new blaze in Southern Deschutes County is threatening homes near Gilchrist.
The Central Oregon Interagency Dispatch Center says the Stagecoach fire Northeast of Gilchrist started Monday afternoon and prompted the evacuation of about 120 homes south of La Pine.
The Sunnyside Turnout Fire on the Warm Springs Reservation near Madras has burned an estimated 20 to 25-thousand acres of mostly scrub and rangeland.  Containment is estimated at approximately 20-percent and about 25 people remain evacuated from their homes.
Meanwhile… structural fire crews on a Lane County Task Force were released yesterday from work on the Pacifica Fire near Williams in Josephine County.  Additional crews from Linn, Marion and Lincoln Counties are expected to be demobilized today.  Current estimates show that about 500 acres of timberland burned.  About 150 homes were threatened by fire… one was destroyed.
Another Night at the Movies
For the fourth straight year a temporary screen will be erected in Miller Park this fall and the old Rhododendron Drive-In that once stood on the site will be resurrected for one evening.
This year, Lightning McQueen, Towmater and the rest of the characters in the animated Disney feature "Cars" will be shown in the annual benefit for the Boys and Girls Club of Western Lane County.
The evening has been organized by Coast Broadcasting every year, but has relied on the assistance of American Cinema Equipment.  That's the Portland firm owned and operated by Scott Hicks who's family once owned and operated the Harbor Theater and the Rhododendron Drive-In.
This year's showing will be extra special as it will kick off the two-month long observance of Coast Radio's 25th anniversary.
Show time is set for 8 PM, Saturday, September 14th.