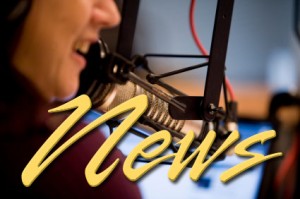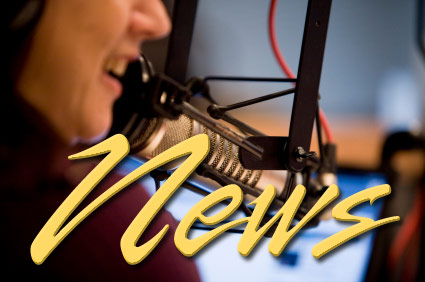 22 July 2013
Crews Making Headway on State Wildfires…
Fire Crews completed containment of a large blaze in Southern Oregon over the weekend…even as a new one prompted the evacuation of a Central Oregon Resort.
A wildfire on the Warm Springs reservation, aided by hot temperatures and high winds, raced across rangeland, and covered more than 15-square miles.  More than 350 firefighters were on the ground over the weekend fighting the blaze that forced evacuation of the Kah-Nee-Ta resort and closed several roads in the area.
About 200 residents were evacuated from their homes late Saturday but were able to return yesterday.
Meanwhile, in Josephine County, crews were able to complete firelines around the 500-acre Pacifica Fire near the community of Williams.
At one time, more than 150 structures were threatened by the blaze that broke out Friday afternoon.
The Power of Florence
Several hundred people turned out for the third annual Power of Florence Saturday.  The slogan for the day was "Each one, one day, making a difference together".
That's just what happened as one group worked on cleaning up trash along Highway 126 east of Florence while still more pulled weeds and did general cleanup around several parks and area schools.
Several other groups held fundraisers for local causes and dozens of local firefighters washed cars to raise money for the families of the 19 Granite Mountain Hotshots that lost their lives last month in Arizona.
13-year old organizer Kaylee Graham was thrilled with the outcome of the day that wrapped up with a free concert in Miller Park.
More Marilyn in Florence?
Area residents that watched the NBC Today show last Tuesday morning may have been surprised to see Florence resident Joshua Greene interviewed during one segment.
The piece was on an auction set for this Saturday in Los Angeles in which more than 37-hundred negatives and transparencies taken by Greene's father… the late Milton Greene… will be sold.
Greene the younger… Joshua… says many of the photos have not been seen in public.
Many of the pictures are of Marilyn Monroe, but there are others of many of the biggest stars and celebrities of the 60s and 70s.  What makes this auction particularly notable is that the intellectual rights will be sold along with the originals.
That's why Joshua Greene says he'll be bidding Saturday.
The auction house "Profiles in History" will conduct the sale of 82 different lots Saturday in Southern California.  They'll take bids online and by phone as well.
Shake it for Food Share
The "Swing Jazz" sound of the 40s and much of the music popularized by trumpeter Les Elgart will be featured Thursday night as dancers will be encouraged to "Shake it for Food Share".
The Standard Time Band will be on stage at Three Rivers Casino Thursday evening from seven to ten pm.
Admission to the dance is five dollars or two cans of non-perishable food.  Tickets are available in advance at Florence Food Share at 2190 Spruce Street.