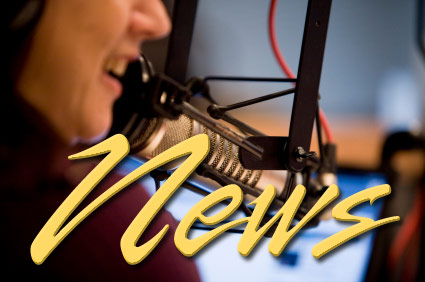 Local Rotarians Working to End Polio Now
Florence Mayor Nola Xavier can stand on her own two legs when it comes to participating in the community.  Even though physically she may need some assistance.
She has suffered from a post-polio condition since she was just a small child.  That was several decades ago and since then she's undergone numerous treatments, therapies and even surgery.
But, she said, her parents never let her be a victim and that's how she's led her life.
Health experts say there are fewer and fewer victims of polio and with some effort, the disease could be wiped out in this decade.
Much of the effort in the past 25 years has been funded by a half-billion dollars raised through Rotary International.
Golfers in Florence can help "End Polio Now" by participating in the annual Florence Rotary "Cool at the Coast" golf tournament August 3rd.  There are still spaces available… you can register by calling Ocean Dunes Golf Links or going online to cool-at-the-coast-dot-com.
(www.coolatthecoast.com)
Tomorrow will be the third annual "Power of Florence".  In past years, volunteers have pitched in to cleanup, fix up, patch and paint a variety of facilities.
They've raised money and goods for a number of charitable and beneficial organizations and they've helped feed and clothe people.
Last year, they even created a new park for dogs in Florence.
There likely won't be any new parks this year, but Kaylee Graham, the 13-year old organizer, says she's expecting good things again tomorrow.
Many of the events…. About a dozen… will be centered at the Grocery Outlet Parking lot, but others will be spread out through the community.
One of those will be a "Stuff the Bus" drive at Spruce Point Assisted Living Facility on 9th   Street.  Residents, employees and volunteers will be collecting new men's, women's and children's clothing for Siuslaw Outreach Services as well as school supplies for students at local schools.  They're going to start filling the facility's activity bus at 11-AM and hope to have it 'stuffed' by three.
Information on all of the Power of Florence activities can be found at power-of-florence-dot-org.
Three weeks ago there were 112 prisoners released early from the Lane County Jail because of overcrowding.  Two weeks ago that number dropped to 83.
Last week only ten prisoners… all of them pretrial defendants… all of them accused of misdemeanor crimes.
Sergeant Steve French with the Lane County Sheriff's Office says the difference is in the amount of jail beds that opened up since July 1st.  Two weeks ago 35 additional jail beds were opened; last week another 96 came on line.
All were funded by a $14-million a year local option tax levy approved by voters in May.
The additional beds will allow them to keep more dangerous offenders and will stem the tide of early releases that exceeded 26-hundred prisoners in the first six months of this hear alone.