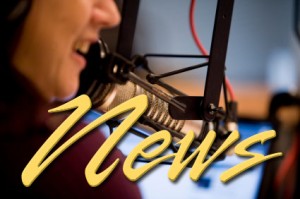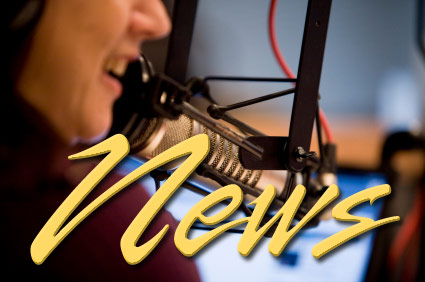 11 July 2013
Food and Farm Rights Initiative Filed in Lane County
Backers of a potentially far reaching measure that would not only ban the growth of genetically modified crops in Lane County, but also supersede state and federal agriculture and food laws have begun their efforts to place it before voters.
Eugene-based Support Local Food Rights filed an initiative petition with the Lane County Clerk yesterday.  The County has five days to review the initiative and either reject it with cause, or issue a descriptive ballot title and give the go-ahead to begin gathering signatures.
Lynn Bowers, the Chief Petitioner and spokesperson for the group said it's patterned after another measure filed in Benton County last year that was rejected because it violated the so-called "single subject rule".
Legal efforts are under way in Corvallis seeking to overturn that ruling.  Bowers promised similar actions here should Lane County also reject her proposal.
The initiative would not only ban GMO crops and make Lane County food regulations primary… it would also limit the rights of agricultural corporations.
Reedsport Memorial
The memorial service for Reedsport Police Chief Mark Fandrey has been scheduled for Sunday afternoon, three PM at the Reedsport High School Auditorium.  The popular law enforcement officer passed away last week after a sudden and unexpected illness.  He was a 21-year veteran of law enforcement and had led the Reedsport P-D since 2010.
Relay for Life Honor Wall
Organizers of the annual American Cancer Society Relay for Life in Florence will be providing a visual reminder of just why they're so passionate about raising money for cancer research and victim assistance.
It's called the Relay for Life Honor Wall.
It will feature a photo of anyone who has been claimed by cancer, along with their name… all framed by a ribbon.
Peggy Bud-Loa says the wall will be displayed at various Relay functions leading up to the August 9th and 10th event, then will be placed on display at Miller Park for that weekend.
Bud-Loa says there is no charge to place the photo on the wall and pictures will be returned after the relay.
More information can be had by calling her at 997-8000.
Former Forest Service Chief
Gifford Pinchot was appointed as the Head Forester of the newly established U.S. Forest Service by President Theodore Roosevelt in 1905.
He would have turned 148 years old next month had he not passed away in 1946.
But, hPe's slated to make an appearance on the Oregon Coast tomorrow.
It will actually be Tony Farque, an actor, cultural historian and Forest Service archaeologist, who has been imitating the former chief for several years.
Farque, in character as Pinchot, will be at the Oregon Dunes Day Use Area, ten miles south of Florence, tomorrow from 11 to two pm.  If you miss that reappearance, you can catch up with him August 2nd at the Cape Perpetua Visitor Center.