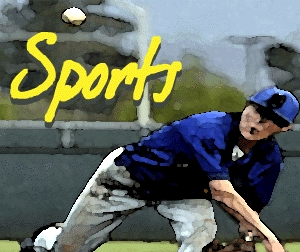 American Legion Baseball
The Three Rivers Sandblasters struggled on the road, dropping both halves of a league double header yesterday in Salem, 12-2 and 9-2 against the Withnell Dodgers.  Game one ended early due to the ten-run rule.  Travis Gallagher took the loss on the mound, but pitched well.  He didn't have much defensive help as the 'Blasters committed six errors.
Jake Thompson took the loss in game two; he walked eight and hit one batter for nine free passes on the day.
The Sandblasters will be on the diamond at home Monday against the Canyon Crushers for a double header.
Northwest League
The Eugene Emeralds picked up their third win on the season last night.  So far all three have one thing in common.  They've all been shutouts.  Last night it was a three-nothing win over Tri-City at PK Park.  Game two of the five-game series between the teams is this evening.
College Baseball World Series
Oregon State is on the diamond today in a 'must-win' situation against Mississippi State at the College Baseball World Series.  The two teams meet at noon Pacific time.  The Beavers must win twice to advance to the final round against either North Carolina State or UCLA.  One loss will end their season.  The second game, if needed… in the series will be tomorrow, also at noon.