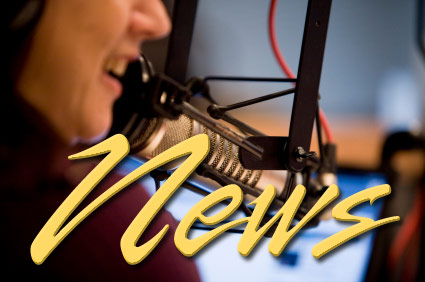 Fourth of July Fireworks…
Efforts are underway to finalize the annual Fourth of July Fireworks celebration in Old Town Florence.  Port of Siuslaw manager Bob Forsythe said they've faced some early challenges.
          210 – "We are stumbling a little bit in that HDB is closing up their operations and they've donated that barge for many years and so we're not sure that it's actually going to even be here."
 Forsythe says there is a backup plan so the fireworks display will be fired over the water once again.  The bigger challenge will be the financing.
          211 – "It's been running about 8 to 9-thousand dollars a year for some time, but funding being tight with the chamber, with the City, with everybody around town we're actually trying to raise some money, try to offset that so we don't have to cut so deep into the chamber's budget."
Forsythe said collection jars are located at the Chamber Visitor Center, the Port office and several businesses in Old Town Florence.
Siuslaw's new superintendent of schools has a truly international background.  Shawn Wiencek was born in Alaska; reared in Western Africa, and educated in the English school system.   
215 – "I consider myself really a child of the world.  Colorado is where I settled after my mother went there and remarried."
She has worked all over the western U.S.  But the Oregon Coast feels like home.  She's married to KMTR Meteorologist Jeff Kelly who moved to Eugene from Montana last fall.  The couple began looking for a place to live…
          216 – "My husband had driven over here when he started his job at KMTR and found this house that he really liked.  It was under construction.  And we had come out here several times even before I had interviewed for the position.  And he said Shawn I think this is where I'd like to live, I really like this community.  Consequently we had already decided that we were going to settle here even before I'd got the job."
The couple have three high school age children.  Wiencek officially begins on the job July 1st.
The Port of Siuslaw is holding an open house today from 11 to 2 pm to commemorate two things… first up at noon will be a ribbon cutting and official dedication of the office building on Harbor Street at 1st.
Port functions moved into the building last year.
At two pm, the meeting room in the office will be dedicated in memory of Sally Owens, a former Port of Siuslaw Commissioner.  She passed away last year.
The Bromley Room at Siuslaw Public Library will get a bit of a facelift thanks to a $5-thousand grant from the Oregon Community Foundation.
Library Director Steve Skidmore said the money will be used to assist in upgrades to the large meeting room that will include purchase of an interactive "smart" board, new cabinetry and an audio system.
The grant is coming from the Jerome S. and Barbara Bischoff Library Fund.