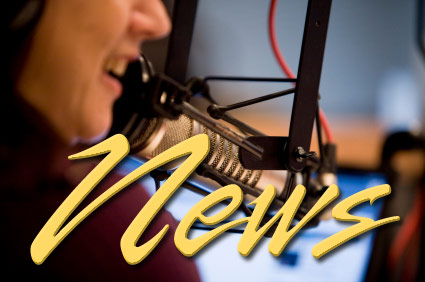 Wednesday, June 5th, 2013
Lawmakers Nearing Budget Deal… They Hope.
Governor John Kitzhaber has been hosting conversations with legislative leaders the past few days trying to hammer out a budget deal.  That's a major obstacle to lawmakers wrapping up their work and adjourning.  CoosBay Senator Arnie Roblan, a Democrat, says having a clear majority has actually made it a little more difficult this year.  With a nearly even split over the past two sessions lawmakers were more likely to compromise early in the session… and often.
            205 – "Now, to get out of the session they're having those conversations at the end here to see if they can actually come up with a package of bills… Revenue and PERS is the other one that's on the table… that will lead the two groups to get together."
One sticking point is an extension of a tax levied on medical providers that gets matched up with federal dollars and reinvested in health care.  Roblan says Republicans have been blocking the extension even though many health care providers are supportive.
            206 – "In the Senate, you know, in fact to do anything like the hospital provider tax it takes a two-thirds majority which means we need 18 votes and as you know there are only 16 Democrats so there's no way to get out of here without it being bi-partisan."
Roblan is hopeful they can finish by the end of this month… and by law they're required to wrap up by July 13th.  If they can't come to an agreement by that date the Governor has promised he will call them back into special session the next day.
KCST's Our Town this afternoon will begin with a conversation with Siuslaw's new school superintendent.  Shawn Wiencek was born in Alaska, raised in West Africa and graduated from High School in WashingtonState.
She has worked in small and large school districts, including the second largest in California where she worked on curriculum, special projects and individual education plans.
Board members hired her in March to replace Jeff Davis who is retiring after four years in Florence.
Wiencek will officially take over the position July 1st, but has already been working in the district on a temporary basis.  Much of that time has been spent working side by side with school district employees in and out of the classroom…
Our Town airs from 4 to 6 pm this afternoon on 106.9 FM.
An increase in gas prices in the Midwest has had an impact on average prices nationally… but they've been coming down in Oregon.
Last week's average price in the state, according to Triple-A was $3.95 a gallon… that's down six cents this week.  Meanwhile, the average price nationally held steady at $3.62.
Locally, the prices have dipped only a penny a gallon to $3.88… that's about 35-cents higher than the average price in mid-April and just below the highest average posted so far this year.
Marie Dodds with Triple-A says heavy demand in the Midwest has been coupled with tighter supplies as refinery maintenance comes to a close.  Those price pressures should be alleviating somewhat as supply increases.