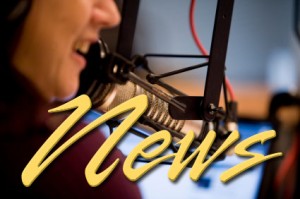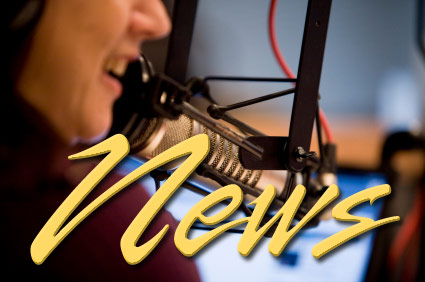 24 May 2013
Sheriff says levy approval is a beginning… not an end.
There's no time to kick back and relax for Lane County Sheriff Tom Turner.  He very thankful for voter approval earlier this week of a jail operating levy.
Tom Turner – "It's the beginning.  But I'll tell you what, it's a lot better than not.  It's been a long time for a win for us and this feels real good.  And now, we can now kind of get the pieces together; keep the most dangerous criminals in custody; do a little bit more for high end juveniles."
Voters said yes to increasing property taxes to pay for more supervision at the jail that will, in turn, allow him to hold more 'pre-trial' prisoners.
Tom Turner – "Unfortunately for the burglars and the car thieves and all the non-person felonies, it doesn't do anything for that and so that's the next part we're going to have to address."
He won't have to worry as much about jail operations…
Tom Turner – "You know, we still don't have any county patrols, we have a lot of issues but this is definitely the worst one and it's off the table and that feels pretty good.  Five years I don't have to think about this, but I do have to think about all the other activities."
But, says Turner, there are plenty of other things to stay focused on.
Fire Closures Reversed
Three weeks after officials shut off all open burning in Lane County they've reversed that move.
Because of heavy rains throughout Western Oregon in the past several days, fire danger has dropped considerably.
The Lane County Fire Defense Board closed most open burning in the county May 4th after a series of dry and hot days.  Burning in Western Lane was shut down last week.
Now that things are cooler and wetter again, though, the ban has been lifted through June 15th.
In Western Lane County that still only applies to areas outside Florence City Limits.
Un-Bear-Able
Hide the tasty snacks… it's Bear Awareness Week.
But, someone may have neglected to tell the bears.  They've been keeping a low profile and there have been fewer human-bear conflicts over the past few months than has been typical.  Oregon Department of Fish and Wildlife biologist Doug Cottam says that's because mild weather over the winter has given the "mostly vegetarian" bears plenty of natural food.
Doug Cottam – "The growing season has been outstanding so far in western Oregon.  The bears obviously have had a lot to eat, and probably haven't had to move around very much.  Food's been plentiful, so it hasn't been an issue for them."
Even so, backyard chickens, bee boxes, bird feeders and compost piles can be a temptation.  Cottam says even if bears can't get to them, they are more than capable of damaging property in the process.
Early Berries
It's the unofficial start to Oregon's agricultural growing season says Laura Barton.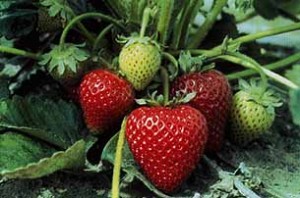 Laura Barton – "It kind of is the symbol of summer is coming.  Everyone gets really excited when the fresh strawberries come into season because they are so delicious and they are colorful."
For the first time since 2005 the berries may ripen in time for Memorial Day picking.  Barton, with the Oregon Department of Agriculture, says fresh Oregon strawberries are a symbol of summer for many.
Laura Barton – "People who grew up here or have gotten exposed to the Oregon Strawberry go, wow, because the flavor is so intense and the color is so red because of the varieties we grow so it really is the icon of, let's celebrate summer."