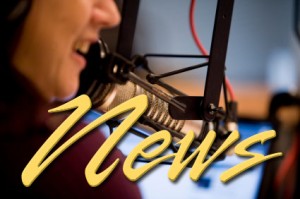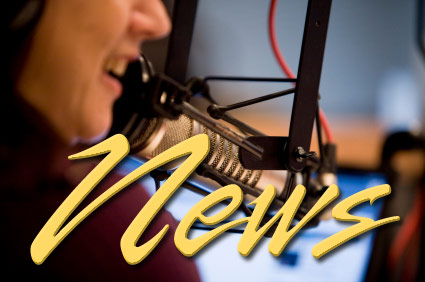 22 May 2013
Voters say yes… and goodbye
The latest complete election results here.
Voters were in a good mood… to a certain extent.
Money measures in the Siuslaw School and Mapleton Fire Districts gained approval, as did a jail levy in Lane County.
But, to current Port of Siuslaw Commissioners they said farewell.
In other races, two incumbents will hold on to their spots.  Scott Salisbury was challenged for his seat on the Siuslaw School Board.  He defeated Dr. Helen Ritchie 1908 to 1495… a 56-44-percent margin.
John Scott defeated fire board challenger Keith Stanton by a two-to-one margin… 2182 to 1141.
Lane County Sheriff Tom Turner won approval for an extra $14.5-million a year to increase jail capacity to a guaranteed 235 beds over the next five years.  Those results were 44,915 yes to 33,869 no votes… a 57-43 split.
The Siuslaw School levy extension was approved by a similar margin… 2,616 yes to 2,022 no.
The Mapleton Fire District levy extension passed easily on a two-to-one vote… 151 yes to 76 no.
New Leadership at Port of Siuslaw
Voters in the Port of Siuslaw District ousted all four sitting commissioners seeking election or reelection.
For position #3, Port President John Scott was defeated by Jay Cable on a 1772 to 1377 vote.  Cable had 45 ½ percent to Scott's 35 ½ percent.  Dwight Coon of Blachly picked up about 18 ½ percent in the three way race.
In the position one race commercial fisherman Terry Duman has 1,438 votes to John Buchanan's 1,368.  Buchanan dropped out of the race due to health reasons and had endorsed Duman.  Team Siuslaw challenger Shayne Burnem picked up about 26-percent of the vote… 1007.
Ron Caputo has won Position 5.  He defeated David Huntington 1,673 to 1,308.  Jay Nefcy with the so-called "Team Siuslaw" was way back with only 722 votes.
The final position is a two year term currently occupied by John Murphey.  He was appointed earlier this year following Joshua Greene's resignation.  Nancy Rickard is now a team of one… the only Team Siuslaw member to be elected, she ousted Murphey 1,651 to 1,446.  Gary Thorsen, the third challenger for the seat.  He had 662 votes.
LCC Board Chair Wins Reelection
The West Lane representative on the Lane Community College Board of Directors will retain her seat for another four years.  Sharon Stiles of Florence, this year's board chair, defeated Eugene resident Richard Cunningham by a nearly two-to-one margin.  Stiles had 27,117 votes to Cunningham's 15,510.
Heceta Water PUD Gains Approval
Residents in the Heceta Water District won't see any direct changes as the result of the approval of a new People's Utility District.  But, say organizers of the move to create the entity, the water provider will remain viable in the face of expansion into their territory by the City of Florence.
The formation of Heceta Water PUD was given the go-ahead by a margin of 887 to 246 voters.
At the same time, voters approved a board of directors for the PUD… Jim Sievers, Bob Hursh, Wendy Rohner, Chuck Gesik and Debby Todd.