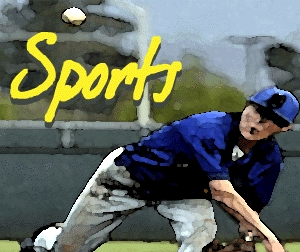 Track and Field
It's "go-time" for track and field athletes.  The Far West District meet begins today at Vic Adams Field in North Bend for the Siuslaw Vikings.  The Mapleton Sailors are in Blue River for the Mountain West meet.
The baseball Civil War will likely determine the outcome of the Pac-12 race.  Oregon State is in first with a half-game lead over Oregon.  The two teams meet this afternoon in Eugene for the first of a three game series.
Prep Baseball Playoffs
Siuslaw's opponent in next week's OSAA 4A playoffs won't be determined until late tonight.  Six of the eight "play-in" games were contested yesterday, the other two games will be played today.  Once they're completed, the seedings will be done as well.  The Far West League Champion Siuslaw Vikings… seeded #7… will play the #10 seed in Florence next Wednesday.
Rhody Run
As of Thursday there were more than 350 runners pre-registered for tomorrow's 35th annual Rhody Run.  Organizers say that puts a record number of runners in reach when you factor in last minute entries.  Race day registration opens at 7 AM tomorrow at the Florence Events Center.  The starting gun for the five and ten Ks will sound at nine.
2013 Siuslaw Hall of Fame Honorees Announced
Six athletes, four championship teams and one super fan will be inducted into the Siuslaw High School Hall of Fame August 31st.
The third class to be inducted into the hall includes athletes Garvin Pitney from the class of 1969; Larry Martin from the class of '70; 1979's Dave Lorenz; Patty Smith from 1983; Tristan Hartzell from 1996 and Haley Hunt who graduated in 2002.  The championship teams include three track teams… from 84, 85 and 86… as well as the 1981 state co-champion football team.
The superfan… long time math teacher, scoreboard operator, statistician, purveyor of corny jokes and avid athletic supporter John Reisner.
All will be inducted in a special ceremony August 31st at the Florence Events Center.