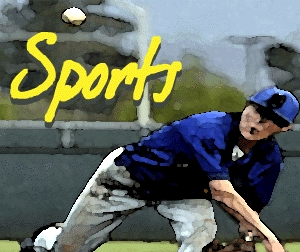 Prep Baseball:
The Siuslaw Vikings "gutted out" a tough 4-1 win over the North Bend Bulldogs in the first half of a double header to clinch the Far West Baseball championship at home Friday afternoon.  Game two went to the 'Dawgs', 11-8, in extra innings.
In other Far West matchups South Umpqua swept Douglas; Brookings-Harbor and Sutherlin split.
Siuslaw will face an as-yet-undetermined opponent May 22nd in the first round of the OSAA State Playoffs.
Far West League
2013
Baseball
League
Overall
Points
…
RPI
Team
W
L
W
L
Scd
Allw
Streak
Rank
Siuslaw
12
3
17
6
160
71
L1
12
North Bend
12
3
16
8
217
139
W1
15
So. Umpqua
8
7
12
10
167
133
W2
29
Sutherlin
6
9
8
17
94
187
L2
32
Brookings-Harbor
5
10
8
15
98
131
W2
34
Douglas
2
13
4
20
95
223
L5
40
On the softball diamond, the Lady Vikings ended the season with a two-game sweep over the Bulldogs in North Bend. Siuslaw scored six runs on ten hits in game one for the shutout win.  Pitcher Alex Opitz allowed only two hits.
In game two Opitz pitched eight innings giving up 13 hits, but the Vikings scored eight runs on 16 hits for the 11-8 extra-innings win.  In game two Ashlee Cole was five-for-five; Sadie Wells four-for-four at the plate … each with three runs scored.  Lona Dengler was five-for-eight on the day with four runs scored and three RBI overall.
The sweep lifted the Lady Vikings out of the cellar and dropped North Bend in.  Siuslaw ended the year 3-12 in Far West League play; 6-20 overall.
Sutherlin took both halves of a double-header over Brookings Harbor to claim the Far West title.  Douglas and South Umpqua split.
Far West League
2013
Softball
League
Overall
Points
…
RPI
Team
W
L
W
L
Scd
Allw
Streak
Rank
Sutherlin
13
2
16
9
148
93
W8
14
Douglas
10
5
15
8
194
121
L1

 

22
Brookings-Harbor
9
6
13
10
143
105
L2
25
So. Umpqua
8
7
9
14
110
139
W1
31
Siuslaw
3
12
6
20
126
254
W2
35
North Bend
2
13
7
17
114
186
L8
37
On the track…
Hayden Schaffner was a brute at the Wally Ciochetti Invitational in Cottage Grove…  he won the 400 meter outright with a time of 50.66 seconds… that wound up being the third fastest time ever at Siuslaw.  But he wasn't done.  Later, the final leg of the 4 x 400 relay, he came from behind to end in a virtual tie.  The final 400 was run in 49.33 seconds, the fastest so far in the 4A ranks this year.  The team finish of 3:24.79 seconds left Siuslaw officially in 2nd.
Matthew Campbell was also a multiple winner for Siuslaw.  He won the 800 meters in 1:58.91 and the 15-hundred in 4:03.68.
Katy Potter was fourth in the girls' 800, running it in 2:22.46 for the third fastest mark in school history.
On the college baseball diamond…
Number six ranked Oregon State swept Stanford in three Pac-12 games over the weekend, 7-3; 10-4; and 5-4.  The wins extend the Beavers' streak to 11 and keeps them a half game ahead of Oregon.
The Ducks meanwhile swept Ohio State in three non-conference games in Columbus 3-1; 4-nothing and one-nothing.  Oregon will host Gonzaga for two non-league games tomorrow and Wednesday then host Oregon State for a Civil War three game series in Eugene beginning Friday.
Far West League
2013
Softball
League
Overall
Points
…
RPI
Team
W
L
W
L
Scd
Allw
Streak
Rank
Sutherlin
13
2
16
9
148
93
W8
14
Douglas
10
5
15
8
194
121
L1

 

22
Brookings-Harbor
9
6
13
10
143
105
L2
25
So. Umpqua
8
7
9
14
110
139
W1
31
Siuslaw
3
12
6
20
126
254
W2
35
North Bend
2
13
7
17
114
186
L8
37