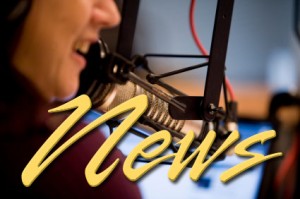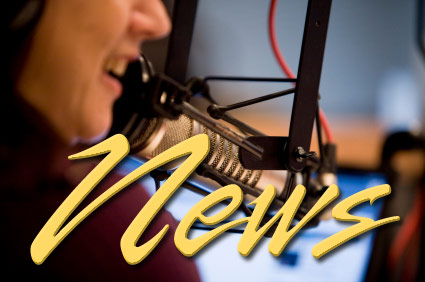 10 May 2013
Tsunami Rally To Distribute Evacuation Maps
Up until now, the latest versions of tsunami evacuation maps for the central Oregon Coast have only been available for viewing online.  But next week residents will be able to pick up a paper copy that is small enough to fit in a pocket or purse.  Peter Ovington is the outreach director for the Oregon Department of Geology.  Along with local officials, he'll be hosting a tsunami rally at the Florence Events Center Tuesday evening.
Peter Ovington – "We'll be giving away free paper copies of the new tsunami evacuation maps for the first time.  There's one map for Florence and a separate one for Dunes City." 
This will be the latest version of the map.  It will show inundation zones, evacuation routes and shelter locations.
Peter Ovington – "What's new here is that we really have the best and latest science.  And we're also showing not only a change in the area of tsunami inundation, but we're showing two zones and that's important."
Those two zones are for distant generated tsunamis… like the one following the March 2011 Japanese earthquake.  The other would show the possible run-up of water following a near-shore earthquake.  Ovington says doors open at 6:30 Tuesday with the rally itself getting underway at seven.
Inaugural Dunes City Triathlon
If you're going to be on Clear Lake or Canary Roads tomorrow you'll want to watch out for congestion.
Dozens of volunteers and race officials, along with about 50 competitors will be there for the first ever US Bank Oregon Dunes Triathlon. 
It is the brain-child of Dunes City officials who, two years ago, wanted to promote an event that would not only attract visitors, but show off the many recreational activities offered here.
There are two lengths… the Olympic distance begins with a one-mile swim in Woahink Lake then moves on to a 25-mile bike ride that makes a loop to Darlings Resort on Clear Lake Road before going over some major hills out Canary Road to Ada and back.
It wraps up with a six-mile run through Honeyman State Park.
Dozens of volunteers are required to keep competitors on course and safe, but there will be one less than initially planned.
70-year old Dick Shores had a nagging hip injury that was going to keep him out of the race so he signed up to volunteer.  He's feeling better this week so yesterday he went ahead and signed up for the intermediate or so-called "sprint" version.  That's a half-mile swim followed by a 12-mile bike ride and three mile run.
The race starts 8 AM at East Woahink.  The finish line is at the Sand Dunes Day Use Area of Honeyman.
Music for Mother
What to do for mom?
How about the gift of music?
A series of concerts set for this weekend will offer a wide variety of styles.  First up tomorrow is the Oregon Coast Wind Ensemble… equal parts of brass and woodwinds… performing in a benefit for the Oregon Coast Military Heritage Museum.
Two more concerts are set for Sunday… the Presidio Brass takes the stage at two pm as part of the Seacoast Entertainment Association series.  Then will be the season finale of the Oregon Coast Chamber Orchestra at seven.
All concerts will be at the Florence Events Center.