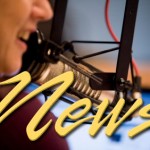 9 May 2013
City-Chamber Marketing Services to get Makeover
The Florence City Council put the Chamber of Commerce on notice this week it will no longer be "business as usual" when it comes to marketing the area to visitors.  The council directed City Manager Jacque Betz to formally notify the Chamber they would be terminating their ongoing marketing agreement at the end of this fiscal year.
The Chamber has been receiving room tax money from the city every year for decades.  In exchange, the business group markets the area to outside visitors and promotes several events such as the Rhododendron Festival and the annual Rods and Rhodies Car Show.  This year's agreement is valued at $50-thousand.
The Chamber may still receive funding in the future, but it will also likely be an open, competitive process.
Chamber Executive Director Cal Applebee says the move this week was not a surprise as he; the Chamber Board and Betz have been talking about the issue for the past several weeks.
The Council directed Betz to negotiate a one-year temporary marketing contract with the Chamber.
Practice Increases Chance of Survival in an Emergency
We've all heard that adage about the best way to get to Carnegie Hall.  You know; practice, practice, practice.  Emergency officials in the area say that's also the best way to survive a disaster like an earthquake, tsunami or even a powerful wind storm.
The West Lane Emergency Operations Group is offering their regular monthly "Living on Shaky Ground" class this Saturday.  It's aimed at helping residents get ready for a wide spread disaster.
Joan Edwards is one of the organizers.  She says you can't knit a sweater without yarn and you can't survive a disaster without basic supplies like water, food, heat and light, medications; even information.
The Saturday morning class is free, but space is limited.  Edwards says you can reserve yours by calling Siuslaw Valley Fire and Rescue today.
Did you get your ballot?
Most registered voters in Lane County should have received their ballots for the May 21st election by now.
Nearly 210-thousand of them were mailed last Friday… they hit mailboxes in the county beginning that day.  Lane County Clerk Cheryl Betschart says if you believe you should have received a ballot and you didn't, there are some steps you should take.
The first is to go to www-dot-oregonvotes-dot-gov and confirm you are registered.  If you are, double check your address.  Ballots are not forwardable.  That means if you're not at the address on the registration, it gets returned to the elections office.  If you're temporarily away, you'll need to request an absentee ballot.  Even though the deadline for newly registered voters has passed, there is still time to correct any errors on your registration and receive a ballot.
Betschart says the best time to do that is now.  You can visit the county elections office in Eugene, or call at 682-4234.
Ford-Triple A Auto Skills
Twenty teen technicians representing ten Oregon high schools will be squaring off for bragging rights and scholarships tomorrow in Gresham at Mount Hood Community College.  It's the Ford-Triple-A Student Auto Skills competition and it gives the student technicians a chance to show how they can identify and correct a series of intentional 'bugs' in identical 2013 Ford Focus vehicles.  Each team will have 90 minutes to make as many fixes as they can.  Once again, Siuslaw High School will have a team entered in the competition.  Mike Head and Timothy Jones will be working with instructor Harry Holton.  It will be Holton's final trip to the Triple-A competition… he's retiring at the end of the school year.