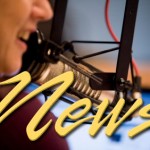 1 May 2013
North Bend Man in Custody… questioned about Sunday Homicide
Police have still not released the identity of the victim of a homicide discovered Sunday morning south of Winchester Bay.  The woman's body was found over the edge of a highway 101 overlook by a couple who stopped to take in the view.
Authorities are questioning a possible suspect, however that man, 30-year old Jeffrey Boyce of North Bend is in California's Bay Area where he's facing several charges following a string of bizarre crimes that included two car-jackings Sunday and Monday.
Boyce in the Marin County, California jail facing several charges including carjacking and kidnapping.
Oregon State Police investigators have reportedly travelled to California to question Boyce.  They've also served a search warrant at a Coos County residence.
According to family members, Boyce has been focused on the Boston bombings and mass school shootings.  He was arrested with several rifles and hundreds of rounds of ammunition in his possession.
Our Town Live at Events Center

Ten of the 12 candidates for four positions on the Port of Siuslaw Commission will participate in a special edition of KCST's Our Town this afternoon at the Florence Events Center.
The program will air from four to seven pm and audience members will be encouraged to ask questions of the candidates.
Two will not be present.  John Buchanan was recently diagnosed with Colon Cancer and is undergoing treatment in California.  David Huntington said a "personal matter" will keep him away.
All other candidates, including the trio branding themselves "Team Siuslaw"… Jay Nefcy, Nancy Rickard and Shane Burnem will participate.  They will join the panel for the final hour following a previously scheduled campaign event.
The show will begin with fire board candidate Keith Stanton who is challenging John Scott.  Two school board candidates will be interviewed… Scott Salisbury and Dr. Helen Ritchie.
The final seven port candidates… John Scott, John Murphey, Terry Duman, Dwight Coon, Jay Cable, Gary Thorsen and Ron Caputo will be on the program from 4:30 to seven.
Once again, that airs live from the Florence Events Center and it's open to the public.
Gas Prices Continue Slide
The average price for a gallon of regular unleaded slipped in Florence by a penny this past week… it stands at $3.50.  That's a penny below the national average as measured by Triple-A and 9-cents less than the Oregon average price.
Marie Dodds with Triple-A says retail prices continue to "drift down".  She added pump prices have been consistently moving lower over the past several weeks.  She said Triple-A is predicting that prices may begin climbing during the summer, but should remain below the peak prices of the last couple of years.
Final Link in Coos Bay Rail Line Opened
Freight service along the full length of the Eugene to Coquille rail link was restored this week.  For the first time since 2007 wood products manufacturers in Coquille have 24-hour access to rail service to ship their products.
That's been one of the major objectives of Oregon International Port of Coos Bay since it took over the 134-mile line four years ago.
The previous owners abruptly halted service in 2007, leading to the Port's efforts.
9th District State Representative Caddy McKeown said she was "thrilled" at the latest milestone.  She was vice chair of the port between 2004 and 2013 and help coordinate an effort to purchase the rail line in 2009.
McKeown said the final connection provides access for 11 manufacturers and agricultural producers and supports hundreds of families in Coos, Douglas and Lane Counties.