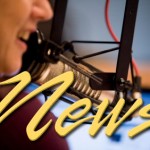 26 April 2013
Local Attraction Celebrates Founder's Day
It's not often that any business makes it to 80 years… and it's even rarer for that to happen under the same family ownership.
Duane "Boomer" Wright – "It's a legacy.  They look at it as a responsibility for us to take care of this environment for the future; for the kids of tomorrow."
Boomer Wright is the general manager of Sea Lion Caves where two of the three original families that opened the roadside attraction in 1932… the Sauberts and Jacobsons… are still directly involved.  Tomorrow will be "Founder's Day" at the caves where admission will be reduced to the 1930's level of 25-cents between nine and five.
The fees collected will go to the Hatfield Marine Science Center to support research of Stellar and California Sea Lions that call the caves home year-round.
Duane "Boomer" Wright – "We are the only mainland cave residence for sea lions on the West coast.  Not only are we America's largest sea cave, but we were the world's largest sea cave up until about a year ago."
Wright said that's when a sea cave on an island off New Zealand was measured and found to be only a few feet longer.
Our Town to Look at Port Candidates
Most of the dozen candidates for the Port of Siuslaw Commission will be featured next Wednesday in an extended version of KCST's monthly "Our Town" program.
The show will air live from the Florence Events Center from four to seven pm, Wednesday May 1st.
Nine of the 12 declared candidates for the four commission seats have committed to being there.
Despite being invited six weeks before the broadcast, a group of three candidates calling themselves "Team Siuslaw" have refused to participate because of a prior engagement.  Two candidates, Shane Burnem and Nancy Rickard, have not responded to several email requests.  A third, Jay Nefcy who spoke for the three, said they already had campaign rallies scheduled for that date.  Nefcy also criticized the format of the program claiming it would not provide adequate time for each candidate.
The first hour of the program will be set aside for introductory statements of the appearing candidates.  Hour two will focus on questions from the audience, as well as candidates themselves.  The final hour will wrap up those conversations and allow time for closing statements.
Go Green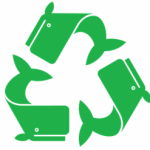 Discover your "backyard bounty" and learn how to produce an edible landscape tomorrow during the fourth annual Florence Green Fair at the Events Center.
Laurel Bay Gardens will be on hand with their centerpiece display at the show.  It will feature several "sustainable" methods you can use to grow your own fruit and vegetables.
In addition to gardening, there will also be extensive displays on how to recycle and compost; tips on reusing or repurposing things that would normally be thrown away; and other suggestions on how to "green up" your lifestyle.
Admission to the Green Fair is $3 for adults… it runs from ten to four Saturday.